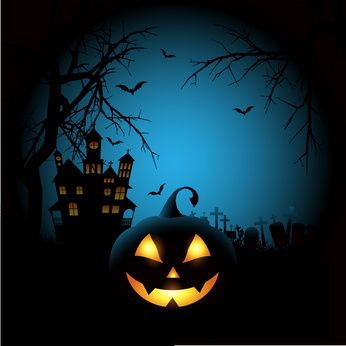 As the weather begins to cool down just a little bit, the unofficial start to the holiday season is quickly approaching, Halloween. Candy is already being stocked in local supermarkets and costumes are popping up in stores all over. In just a couple weeks, confirming that fall has truly arrived, Universal Orlando's "Halloween Horror Nights (HHN) 23" will be open for business. Running most weeks Thursday through Sunday beginning September 20th and lasting until November 2nd (check out the HHN official website for official dates), hundreds of thousands of guests are expected from around the world!
Named the "best in the business" by the Editor of Fangoria Magazine, Orlando transforms its movie theme park into haunted houses inspired by shows and video games like "The Walking Dead", "Resident Evil", and "Cabin in the Woods" with live shows such as "Bill & Ted's Excellent Halloween Adventure" and "Rocky Horror Picture Show". There are videos on the HHN website previewing the haunted houses and they look absolutely terrifying, a great way to really get into the season! Rides like "Transformers," "Revenge of the Mummy," and "Men In Black Alien Attack" are also a part of the admission.
Tickets to this one of a kind Halloween experience comes in all different types of packages. General admission for a single night at HHN are $91.99 plus tax. If you buy a regular day time park ticket you can purchase an add on for HHN good for the same day as the daytime ticket. These add-ons run from $38.99 to $69.99 depending on the day of the week. The best deal by far is the Rush of Fear ticket. This ticket gets you into the park as many nights as you would like for the first three weeks of HHN for $72.99. There are a number of other packages like this one and all details can be found on the HHN website. Florida residents are also in luck with significant discounts, individual ticket prices starting at $42.99 and the other available packages are also much more affordable.
Awarded the Best Halloween Event Golden Ticket Award by Amusement Today from 2008 through 2012, it is not something you want to miss and with HHN running from 6pm to midnight every night they are open (the weekend prior to Halloween HHN is open until 2am), there is no reasons not to check it out! Grab some friends, take the quick trip to Orlando, and prepare to get a good scare!