On a Friday morning at 9:00 a.m., an email was sent to everyone in the office from Attorney Mark Malek. This is what it read:
"There will be a paper airplane flying contest for the firm today at exactly 11AM.  We will meet on the south balcony and launch our planes.  Whoever's plane goes the furthest gets a prize.  See you at 11"!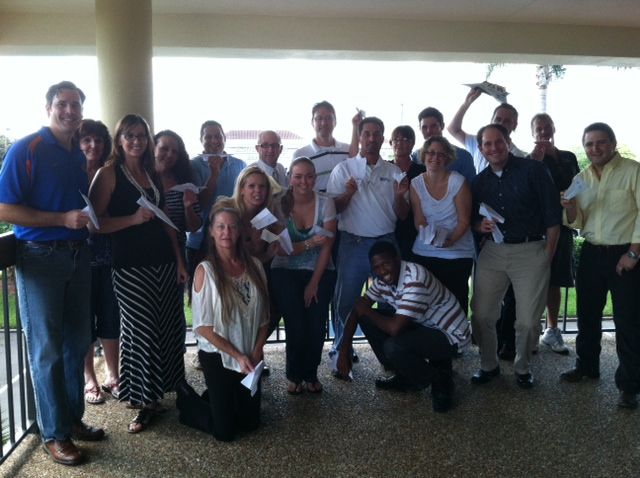 We work hard, we play hard!