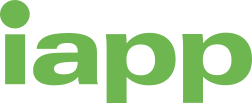 Attorney Dan Pierron has received the International Association of Privacy Professionals (IAPP)'s Certified Information Privacy Professional (CIPP/US) designation.
The CIPP/US is given only after an individual has demonstrated their knowledge of both broad global and specific regional or sectoral concepts of privacy and data protection law and practice. The CIPP/US is one of the leading privacy certifications for thousands of professionals around the world who serve the data protection, information auditing, information security, legal compliance and/or risk management needs of their organizations. Dan will draw on this knowledge to assist clients with all their cybersecurity and data compliance needs.
About the IAPP
The International Association of Privacy Professionals (IAPP) is the largest and most comprehensive global information privacy community and resource, helping practitioners develop and advance their careers and organizations manage and protect their data. They are committed to providing a forum for privacy professionals to share best practices, track trends, advance privacy management issues, standardize the designations for privacy professionals and provide education and guidance on opportunities in the field of information privacy. Learn more at www.iapp.org.