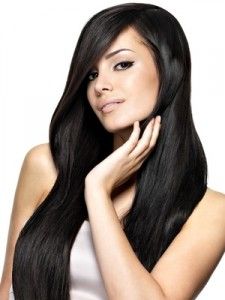 What does Sophia Loren and Scarlet Johansson share in common?  Each of these women had nude photos of themselves posted onto the internet without their consent.  They also have another thing in common.  Each of them legally fought back and succeeded in having their risqué photos removed off the Internet sites.  How were they able to accomplish this feat?  It is not as easy a task as one would think.
You have to remember that in order to take legal action and have the pictures removed from public access, these actresses needed to prove that the pictures were their property and also prove they were used without their consent.  Pictures depicting your image and body are not your property if you signed over ownership to someone else.  How then were they able to prove the photos taken were without their consent?  More importantly, how did they prove these photos were their property?
The first thing these ladies did was hire trademark attorneys to represent their rights.  Scarlett Johansson's attorneys immediately registered her nude pictures with the U.S. Copyright Office to legally claim the photos were indeed her property.  Scarlett Johansson had her phone hacked into and the nude pictures she took herself were stolen from her phone.  Since she was the one who took the photos, it was easy enough for her to get the copyright.  Then once she obtained copyright ownership over the photos, her attorneys went after the Internet Service Providers to legally force them to remove the photos.  Sophia Loren is a client of CMG Worldwide who provides legal defense to protect living and deceased celebrities' names and likenesses. CMG Worldwide also successfully had Loren's topless photos removed from pornographic websites, since they had trademark control over her likeness and name.
Can people who are not celebrities trademark their photos?
Like celebrities, average American citizens can protect their image and likeness from being misused by registering the photos with the US Patent and Trademark Office.  This will prevent any crude photos ending up on Facebook or other sites for the whole world to see.  Surprisingly common folk like us, who are not celebrities, have more rights than celebrities.  We can also sue for violation of privacy.  We have the right of privacy whereas celebrities forfeit this right when they become public figures.
It is unfortunate that people feel the need to exploit other people's images for their own personal gain.  Fortunately, there are a few laws that can help protect people from exploitation.  The downside is that with today's viral internet, by the time legal action is taken, thousands may already have seen the embarrassing photos.  At least, trademark laws limit the amount of damage.  If have photos that you think are detrimental to your image, it is a smart idea to either delete the images or have them trademark in advance.