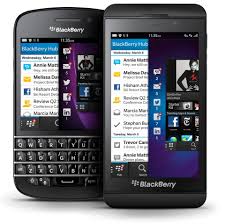 Several years ago, a company called NXP filed suit against Blackberry claiming that the phone company infringed upon six patents held by NXP, a semiconductor company based in the Netherlands and a spinoff of Phillips.  Although NXP dropped three of the charges, that still left three remaining charges that eventually got heard by a federal jury in the U.S. District Court, Middle District of Florida, Orlando Division.
In the lawsuit, NXP claimed that Blackberry (formerly known as Research in Motion) infringed upon their patents when it came to design elements, data transmission technologies and other features that exist in the Blackberry phone and also the PlayBook tablet.  However, jurors took less than 24 hours to render their verdict in favor of Blackberry.  Patent attorneys for NXP have vowed to research their appeal options.   NXP was seeking unspecified damages, which included triple damages. 
A representative for Blackberry commented that they are pleased with the verdict and "look forward to a time when technology companies will no longer be forced to spend huge amounts of time and money defending frivolous patent cases such as these, and instead invest their resources to drive innovation. Until then, we will vigorously defend our intellectual property rights and contest all meritless claims."
This certainly doesn't mean the end of litigation for Blackberry. John Chen, the new CEO, has shown a propensity for aggressively pursuing those infringing upon Blackberry's patents as well as aggressively defending Blackberry from patent infringement cases.
Other Blackberry news include:
Blackberry v. Typo.  This suit is in reference to Typo's attachable keyboard, which was designed to attach to iPhones.  This product was only recently put on the market.  Most people recognize Typo as the company that Ryan Seacrest co-founded and has been a major investor in.  In the suit, Blackberry alleges the Typo keyboard design is similar to a design for which Blackberry holds a patent.  Although Blackberry has no attachable keyboard, the design elements in question relate to how the keys are angled and set upon the keyboard.   So far, Blackberry has been successful in stopping the sales of the detachable keyboard.
 In several media interviews, John Chen states that, instead of focusing on hardware, he plans to turn around the ailing company by creating and designing software intended to connect multiple electronic devices.  There is currently a case in front of the Supreme Court that may help to better define how patents should be applied to software.  The Supreme Court ruling may mean that Blackberry would be eligible to apply for many more patents as they move into the software realm.