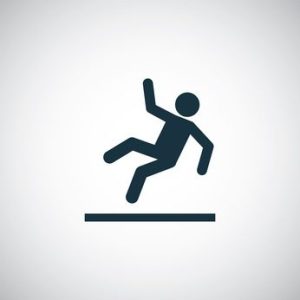 The Florida Law
As per the 2014 Florida Statutes, liability for slip and fall accidents is established when the individual(s) or business establishment that is held accountable by law, had actual or constructive knowledge of the danger and should have taken steps to remedy the situation. Constructive knowledge can be established through circumstantial evidence like:
a)      The potentially harmful situation has existed for such a period of time that the liable party should have become aware of it during the exercise of normal care
b)      The situation was foreseeable as in the case of a recurring condition
c)      The common law duties of care owed were not performed.
Further to the above, the Premises Liability Law requires that the liable party must keep their premises in reasonably safe condition for guests and/or customers.
Defining the Accident
Slip and fall accidents are divided into the following types:
a)      Trip and fall
Such an accident occurs when the claimant falls due to the existence of an object in their path, or due to an uneven surface.
b)     Step and fall
Whenever a claimant falls in a hole or a low spot in their path is a case of such an accident.
c)      Slip and fall
If the claimant instead of tripping, steps on an object or a slippery surface and falls, this is a case of a slip and fall accident.
Slip and Fall Claims
The applicable statute of limitations defines a period of four years after the day that the accident occurred, as the time limit to file a claim. In that claim, the plaintiff must provide evidence of liability of another party, as per the above guidelines. Should the court decision is in favor of the claimant, then they are compensated for:
The medical bills
Any lost wages both currently and in the future
Pain and suffering
Permanent disability
Any other costs directly related to the sustained injury
Comparative negligence
The Florida courts use this tool to compare the claimant versus the liable party. Even if the circumstances are against the liable party, the claimant may stand to lose the case if the court deems that they have been careless enough to sustain the injury.
Tools like comparative negligence, and defining who actually is responsible, make the slip and fall cases quite complicated. This is the main reason that attorneys specialized in personal injuries, and practicing the Florida Personal Injury law, like Singer & O'Neil, should be contacted.