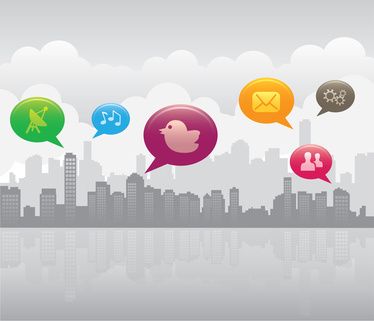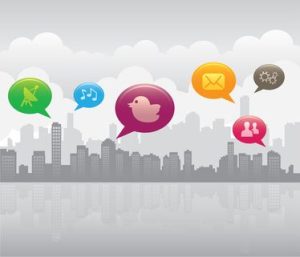 Many businesses these days use social media to help reach customers. They post status updates on Facebook – they tweet sales and thoughts on Twitter.  It's working too!  Customers love to keep up to date with what's on sale, what discounts are being offered and special promotions.  Customers especially love the interactive nature and informal communication method that comes with social media sites.
Unfortunately, many businesses are breaking the law with their posts.  They do this by using images or forwarding messages to which they have no rights.  One of the biggest lawbreaking activities has to do with using copyrighted images without permission.  These images can be used in infographics, marketing pages, or status updates. 
In order to make sure that you do not break the law during your marketing efforts, you need to be sure you're sourcing your images and sketches appropriately.
Take the picture yourself. You automatically own all rights to pictures that you personally take.  The simplest way to avoid copyright litigation is to just do the work yourself.
Hire an artist or photographer. Many artists or photographers will be happy to perform the service for you.  Create a "work-for-hire" job.  This means the artist creates the picture or image, but all rights to the product will be transferred to you in exchange for payment.
Use only creative common materials. When you do an image search on Google, you can manage the search terms to select only those labeled for reuse by the owner.  In some cases, you may have to attribute the material to the owner or you may have to link to the owner's website, but the terms of use should tell you exactly what you need to do.
Use only items in the public domain. Public domain items are those that used to be protected by copyright, but have either aged out or the owner has given up rights to the image.
Join a repository site. There are many image repositories that have images, sketches, renditions, drawings, pictures and more available for use with a small fee.  So long as you do not ask for exclusive rights, the cost is relatively inexpensive.  Always make sure to read the terms and conditions, but this is sometimes the easiest and simplest method to get your sourced pictures.
If you are a small business and love the picture your customer took, ask for permission to use the picture.  In many cases, the customer will be happy to let you use the image and perhaps you can even offer a discount to the customer in exchange.
As technology gets more advanced, more copyright holders are scouring the websites in order to find those who are infringing up on their rights.  It's best to make sure your marketing products are in compliance with the law before you create the post or send out the infographic so you don't get caught up on the receiving end of a lawsuit.