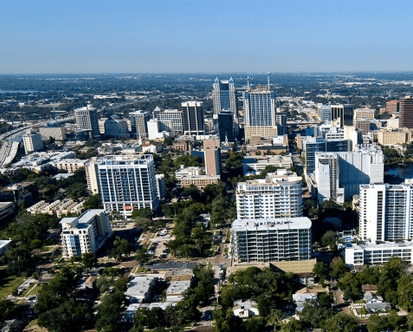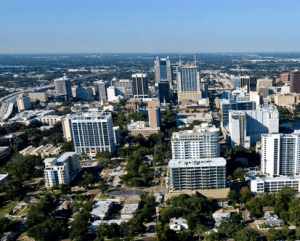 Being an Orlando patent law firm, we like to keep a close eye on what's happening with newly issued patents that were filed on behalf of those in our local Orlando area.  After doing a patent search and finding some really interesting creations, we found a few we'd like to share:
Issued:  4/22/2014 – The Answer Bracelet.  This is an electronic version of the answer ball.  The answer ball looked very similar to an 8-ball from the game of pool, but was larger, made of plastic and had a see-through window in it.  Behind the see-through screen is a small multi-sided cube floating in liquid with a different answer on each flat surface of the cube.  Users would close their eyes, ask a question, shake the ball and see what answer would show up in the see-through window.  With the Answer Bracelet, the user would ask the question, push a button on the bracelet and see what answer shows upon the screen. 
Issued:  4/22/2014 – MCPIP as wound therapy.  Basically, this is a new type of topical treatment for abrasion or wounds that uses MCPIP, a newly isolated protein found in the human cells. This new topical treatment is to be applied directly to the wound.  Using this protein will help the wound heal faster and resist infection. This could be of great use to those who may have trouble healing on their own, such as diabetics.
Issued:  04/15/2014 – Slow-pull Dog Leash.  This is a new type of leash that restricts the leash from extending too fast.  As a dog pulls away from his owner, he can sometimes yank on the leash too quickly, which in turn, often locks the release mechanism on current dog leashes.  This quick start/stop action can cause injuries to dogs or to the shoulder joints of the humans walking the dog.  In the slow-pull dog leash, this jerking start/stop isn't an issue as the leash is designed to slowly release.
Issued: 04/01/2014 – System and method for determining radio frequency identification (RFID) system performance.  RFID is a technology used all over the world to identify something in particular and transmit data related to the location and movement of that something using radio waves. One great example of RFID use is the use of automated toll tags.  As cars with toll tags go through the toll lanes, the toll tag is automatically read by the scanner and the person owning the toll tag would be charged the fee.  This new patent is designed to determine how accurate the RFID system is performing.
Seeing the new technologies being developed in Central Florida is definitely exciting! As patent attorneys, we love to see this kind of innovation and will keep our eyes open for interesting new inventions.
Please remember For a FREE Consultation call 877-868-7239