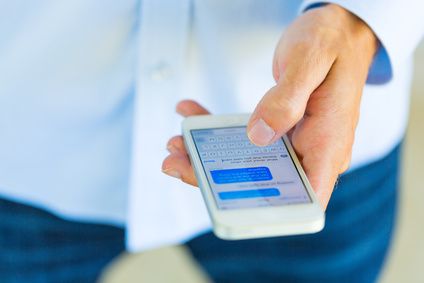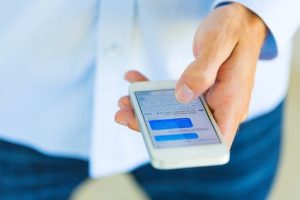 The misuse of cell phones by politicians in recent years has caused many promising careers to abruptly come to an end.  We all use personal cell phones in today's world, but politicians need to remember that cell phone texts, calls and emails are all public record as Anthony Weiner all knows to well.  Anthony Weiner's was caught texting nude photos of himself.  While Weiner's case is extreme, other politicians have used their cell phones inappropriately to accept bribes from lobbyists.  Orange County, Florida legislative leaders are currently in the hot seat for texting to lobbyists while residents pleaded their concerns to the county.
Back in 2012, Orange County's legislative leaders were caught texting while in the room with concerned citizens voicing their opinions on important issues, such as sick leave. Yes, it is frustrating to imagine that leaders of this county were not listening to the residents that had taken time out of their schedule (from work and home life) to present their opinions, however, it is more frustrating to learn what these texts were in fact about. The texts that were flying back and forth were from lobbyists and tourism companies pressuring the county officials to not put the paid sick leave vote on the ballad, one of which was a representative from Disney.  Despite opposition from the crowd, the county officials aired on the side of Disney and left the paid leave vote off the 2012 ballad, never giving their constituents a chance to be heard.
Shortly thereafter, the Citizens for a Greater Orange County (a group that had formed to battle against county officials and tourism interests paid sick leave referendum) filed a suit against the board. As a result of these actions, involved officials are now responsible to paying this group $90,000, as reported by the Mayor's office on January 10th. Another lawsuit filed by Orange –Osceola State Attorney Jeff Ashton opened a criminal case against the commissioners and Mayor Teresa Jacobs for deleting the incriminating phone text messages that were public records.  The mayor and four commissioners agreed to pay $500 in civil fines put escaped any criminal charges.  Their attorney claims their acceptance to pay the civil fines is not an emission of their wrongdoing.  Do you think their constituents will agree?
It's hard to believe that this sort of misbehavior in the government allows these county officials to walk away with little more than a slap on the wrist, rather than being more permanently held accountable.  However, it is unlikely these legislative leaders will serve another term.  Like Weiner, their bad behavior will inevitably lead to their political demise.