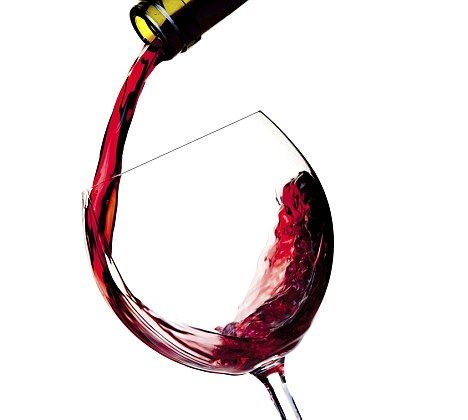 The South Beach Food and Wine festival is something every fine food and wine connoisseur loves to attend, especially hard working lawyers from an unnamed central Florida patent law firm.  OK – we admit it – it's us! Several of us like to head south during the festival days and take in the new flavors and smells of the season.  One item we found extremely interesting is an innovation that will make our wine safer to drink.  Here's the story:
Students at the Florida International University's Chaplin School of Hospitality and Tourism are working on some groundbreaking research and were actually funded in part by monies raised at the festival.  They are working on a way to inhibit mold and fungal growth while the wine is aging and fermenting. 
What happens is this:  Wine is made by crushing grapes to get grape juice.  Special wine yeast is added to the grape mush, which then is allowed to age and ferment.  When aged the proper amount of time, the juice is drained from the rest of the crushed grapes and bottled.  Unfortunately, there is a fungus called ochratoxin that can grow on grapes, especially damaged grapes. When these grapes are crushed, this fungus can get into the wine we drink, which means we could be consuming fungus or mold as we drink our wine.
Ochratoxin is damaging to the human body and although highly regulated in Europe, is not as strictly regulated here in the United States.  Although no known cases of acute toxic reactions to ochratoxin exist, scientific studies have shown that this fungus damages cell DNA and is considered a potential carcinogen.  For these reasons, it's best to be avoided if at all possible.
Students attending classes at the newly created FIU wine labs are doing some special hands-on wine yeast research.  They are working hard to create a new variety of wine yeast that not only helps to turn the natural grape sugars into alcohol, but would also kill the ochratoxin fungus when present on grapes.  They hope to have this new yeast created within the next year.
So what does this all have to do with patent law? The students, led by Dr. David Welch, plan to patent the new yeast and put it up for sale to help benefit the school.  This type of new innovation sets the Chaplin School far apart from other culinary schools and sets a new standard for culinary education.
And in the meantime, those of us who enjoy a glass of red wine once in awhile can rest assured that it will soon become safer to drink.