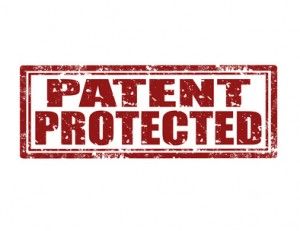 If you spend any amount of time looking into cases brought before courts on various levels for intellectual property rights infringements, you will find yourself swimming in a host of well-known names.  Patent trolls, aka: NPE's or Non-Practicing Entities, have found a niche in the innovative system that is crying for reform.  They lie in wait for a major corporation to step on their often vague and misinterpreted patent when they pop out and begin their scare tactics to collect royalties or face costly litigation.   
Patent Trolls Seem to be Winning
While the big name NPE's haven't sunk any of the top hit companies yet, they are keeping attorneys on both sides and the court systems busy.  Google of course doesn't take much googling (who could resist that?) around to find their name entrenched in the tunnels; for years they have been plagued by the patent trolls.
While the score seems to go back and forth between Samsung and Apple, other big names like Amazon, Verizon and AT&T are the highest sued companies in America.  They get sued around once every 12 days.  Keep that tab open with unresolved cases that move sluggishly through dockets boasting over 40,000 intellectual property cases a year and Google takes the cake with over 70 active cases to start off 2014.  More recently, cases have been brought against Marvel Entertainment, LLC, Cisco Systems and the video game company Bandai Namco Games America.
States are Leveling the Field
While not every single IP case is one where trolls pick fights with America's capitalism giants, states have stepped up in the last year with their own reform to fight back and put the trolls back where they belong.  Legislation has been sweeping the nation as states are standing up for their business men and women and making practical changes to the way lawsuits can be filed.
One of the main ways that patent trolls thrive is by threatening expensive litigation.  It is more cost effective for companies to feed the troll than it is to fight them, until now.  Many states have implemented an attorneys' fees recoup allowance.  So, if a business were to be sued by an NPE and under a bad-faith assertion, their legal fees would be awarded and thereby making it more economical to fight than to feed the troll.  The attorney general can also investigate NPE's on a civil level.
While patent reform is slow moving on a federal level, it is happening, but states are just not willing to wait.   Maybe with enough states, the trolls will concede the ground and open back up the bridge to innovation.