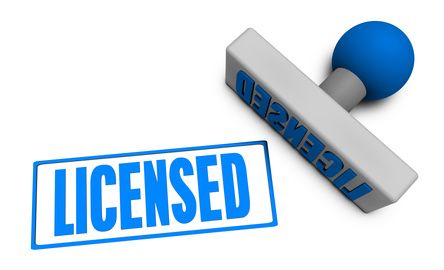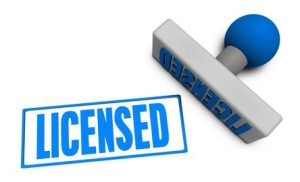 When you are young and dreaming about what you want to be when you grow up, no one mentions the term licensure.  It is boring and can be costly, but it is necessary implementation when it comes to a multitude of professions.  How do you go from wanting to be something to actually living it out when you need a license to legally do so?
What is Licensure?
It is the process an individual must go through to prove they meet the requirements set forth by the profession's governing board.  This governing board upholds legislation to ensure government regulations are implemented as well as profession specific education requirements are met; thereby creating a safer profession and higher level of competency.  Some regulations are based on federal legislation, but the majority is state mandated.  It may be possible to acquire a national license as opposed to a state issued license, as in the case of nurses, but this varies depending upon professions.   
Business vs. Professional License
They are not the same despite some of the common misconceptions when first starting out.  You may need both or you may only need one.  If you are going into business for yourself as a dentist, you will need a business license to operate your dental business and the professional license to perform your dental duties.  There are many cases like this one where having a professional license alone is not sufficient.  Your state's Secretary of State Department should outline the requirements for these non-voluntary compliances.  Your state's profession board should also have a website that details all the requirements.
Professional Licensing Boards
Each applicable profession has their own board that issues licenses and/or certificates (through related agencies) and renews them on a regular basis.  In addition to a fee, professional boards have educational requirements that must be met and maintained through continuing education credits.  Some of your more common professions that require licensure include:
–          Veterinarians
–          Physical and Occupational Therapists
–          Speech Language Pathologists
–          Cosmetologists and Barbers
–          Funeral directors
–          Architects
–          Interior Designers
–          Librarians
–          Nurses
–          Construction contractor
–          Chiropractors
Transference Between States
People move.  It happens.  But it doesn't guarantee your license will be acknowledged in the new state.  You will need to reapply with the new state.  There are times when the requirements between states are equivalent and the process is easy.  But there are conditions where the new states requirements are higher than your previous state.  Those new conditions, such as a higher level of certification, will need to be met before the license to practice will be issued.  It is also important to note the time it takes for licenses to be issued.