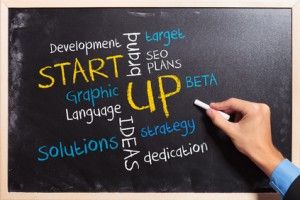 One of the first things decided upon by entrepreneurs is the name of their company and products.  Once the name is selected, it is time to get down to work.  Entrepreneurs register their businesses with the state, purchase web domain names and build their online websites.  Then as the business grows they may allocate money towards brand awareness.  This seems to be the standard way most start up companies begin, but is it the correct way to start up a business?  Did these entrepreneurs skip a step?
Yes, yes they did.
If an entrepreneur is at all worried about trademark infringements and other trademark laws, a crucial step was overlooked.  They forgot to hire a trademark attorney.  Hiring a trademark attorney should be step #2, the step directly after selecting company and brand name.  Below are three reasons why involving a trademark attorney early on in the process could save entrepreneurs from major headaches and set backs later.
1.) Owning Domain Name Does Not Equate to Trademark Ownership
One of the major misconceptions many new business owners have is that domain name ownership and trademark ownership are one and the same.  This is simply not true.  Just because an individual owns the rights to a domain name does not mean their domain name is protected by trademark laws.  On the contrary, it could backfire on the domain name owner if someone already has trademark ownership of the name.  The trademark owner might be able to claim ownership of the domain name too based on trademark infringement.
In order to assert trademark rights on a domain name, the website domain needs to be maintained and current.  The domain name also needs to be registered with the United States Patent and Trademark Office (USPTO).
2.) Registering Business with State Provides Trademark Protection
Another misconception many entrepreneurs believe is that by registering business with their State, they are trademark protected.  This is not the case.  Yes, States are supposed to regulate and monitor closely registered business names to make sure there are no duplications.  Unfortunately, duplications do occur.  Like domain names, registered businesses need to be in use.  There are no trademark rights given to business names that are not operating.  Again businesses need to be registered with the USPTO along with the State.
3.) Brand Marketing Before Obtaining Trademark
The biggest monetary mistake entrepreneurs make when first starting up, is not obtaining the trademark before putting money down for advertising brand awareness.  Imagine a small company spending thousands on branding, only to learn afterwards that another company already lays claim to that business name.  It is a costly mistake and unfortunately one made all too often.
Trademark attorneys research company and product names to make sure names are not in use and can be trademarked.  Attorneys also work to make sure your product name is registered with the State and USPTO.  By seeking their help first rather than later, entrepreneurs avoid costly mistakes and wasted efforts.
More Info:
http://trademarkready.com/top-3-trademark-mistakes