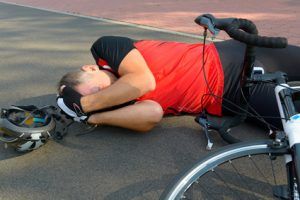 Pedestrians, bicyclists, and vehicles must work together on the roadways for traffic to flow smoothly. There are specific devices that have been implemented over the years to help ensure this smooth flow and safety of everyone using the roadway. The traffic light helps to keep traffic flowing with little congestion, whereas crosswalks and signals to help pedestrians and bicyclists cross the street safely are implemented in populated areas.
As with any accident, a bicycle accident can cause serious injuries to the cyclists and possibly the motorists. There are several things that you must do in order to ensure that you have a proper claim that will not be thrown out or denied upon sight. If you are unsure how to engage in the matter of filing a bicycle accident claim against the driver of the motor vehicle, contact an attorney who specializes in pedestrian and bicycle accidents.
Perform Vital Tasks on Scene
There are several vital tasks that must be done after the accident has occurred. If you are conscious and able, immediately call 911. This can streamline the process of receiving medical attention in the event of a personal injury. This medical report will also be a vital piece of information when filing a claim against the person at fault. Another task that should be performed before leaving the scene of the accident is recording the information of the person at fault. Their personal information such as their name, address, and contact information as well as their insurance information will be important as that will help you know who you are filing the claim to and against.
Limit Conversation
Because your words can be very detrimental to whether or not your claim is processed, it is best to limit the amount of conversation between you and the person at fault. Even when speaking with the police, do so diligently. Anything that you say regarding fault can be terms to dismiss your claim as the police report is another piece of evidence to help in your case.
When a bicycle accident occurs on a busy roadway, chances are there are a few witnesses that saw the entire thing happen. Although you should ask those who are around after the accident if they saw what happened, you should not discuss the matter from your point of view. Instead, limit the conversation to what they saw and who they are. Record their personal information and their statement to use in your filing. An attorney can streamline several processes if hired, consider doing so immediately after an accident occurs.