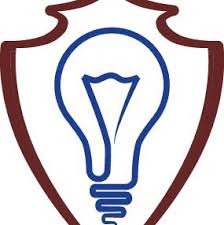 Traklight, a cloud-based software startup headquartered in Phoenix, announced that they have raised $350,000 from private investors and others in angel funding. The company is planning to utilize the funding for expanding its nationwide sales and marketing efforts.
Traklight is subscription-based software start-up targeted to entrepreneurs, lawyers, and other professionals who have to protect intellectual property (IP). Mary Juetten, the CEO and founder of Traklight says that the intellectual property makes up over 80% of the small businesses' valuation. Protecting and identifying the Intellectual Property can be the differentiator between success and failure, especially for startups.
Traklight is a one-of-its-kind startup which enables inventors and small companies to identify, register, store and protect their intellectual property by using a self-guided online questionnaire. The system creates a custom IP strategy with integrated secure file-sharing and storage, allowing entrepreneurs and small businesses to leverage their IP, all while saving time and legal fees. The company views law firms and IP attorneys as their indirect competitors. But still they are offering their services to them.
Juetten visions the approach of Traklight "to create reports and processes that allow Traklight to assist the attorneys in their practice by increasing revenue, reducing non-billable hours, and educating their clients on legal needs."She also added that other legal professionals also will be able to use the platform and can enhance their practice by taking advantage of the tangible benefits offered by the startup.
The company with 14 employees was launched three and a half years ago. For the entrepreneurs, Traklight is a software that provides a time-stamped encrypted storage facility and strategy report, which serves as a one stop shop for protection of all trademarks, patents and copyrights. Besides protection, Traklight also offers business advice and legal assistance in contractual agreements.
D.J Martin, founding member of Astia Angels made a promising statement which says "We have great confidence in Traklight's talented team and their deep knowledge of IP. We believe that Traklight, fueled by its innovative 'ID Your IP' product, is well-positioned for continued growth and success and is solving a very critical problem in the marketplace. From my perspective, Traklight offers a unique solution not only for entrepreneurs, but for the investor community doing due diligence on potential investments."
Over the previous year, Traklight was able to offer its assistance to hundreds of entrepreneurs, enabling them to identify and safeguard their intellectual property.