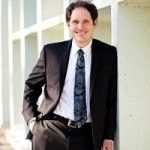 By: Dan Pierron
For those who have had experience filing patent applications in foreign jurisdiction, they know that the cost can escalate precipitously as the number of countries increases.  While the Patent Cooperation Treaty (PCT) has done much to streamline the process, it remains an expensive endeavor.  Moreover, many European countries have previously entered into European Patent Convention that, while speeding up and reducing the cost of prosecution to a certain degree, in order to have an enforceable patent in each individual country that signed onto the EPC, the validity of the patent issued by the EPO under the EPC would have to be confirmed by that countries' patent office.
No longer.  A truly unitary patent, enforceable in all EU countries, is in the works for 2014.  When ratified by 13 member EU countries, applicants will be able to file an application for a patent that, without any additional verification procedures,can be enforceable across the EU.  It appears the Italian and Spanish opposition with regards to language have been overcome, as any application filed in any of the three official languages of the EPO (English, French, or German) need not be human translated, and a high-quality machine translation system is in the works.  Herein lies a substantial savings for applicants, in addition to the professional and filing fees associated with the classical EPC patent route.
What does this mean for a domestic inventor with international aspirations?  Entering into the European market, which when considered in total has the third largest population in the world, also including many of the world's leading economies, is about to became much simpler, speedier, and inexpensive.