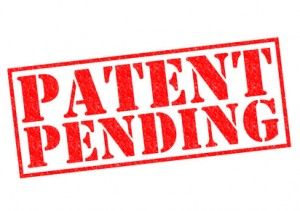 Magazines, books, comics, clothing, and a ton of other products have specialized trademarks on them. These trademarks are used to acknowledge the source of the products. For written works, art, and anything in the artistic spectrum, copyright laws apply. Patents are different from trademarks or copyright because they deal solely with an invention of some sort. Before applying for a patent, you should always be sure that your invention is up to standards and ready to be patented.
Applying for a patent can be a difficult process. This process can be done by yourself or you can entrust the help from a hired professional. Filing for a patent requires that the person filing submit claims, specifications, and drawings, which are required within certain situations.
Specifications: Each invention must have a written description explaining exactly what it is, how it was made and how it functions.
Claims: Claims are used to help determine what the invention is. When filing for a patent, a claim is used to set the invention apart from others.
Drawings: If the invention is complex, there may be requirements for drawings depicting each function of the invention along with the end result.
Other Documents Required when Filing for a Patent
The above mentioned documentation is a requirement for many inventions. However, there are more documents that will be needed throughout the filing process. Here is a brief listing of them.
Abstract: This is an overview regarding the disclosure of technical processes. The abstract is not allowed to exceed the length of 150 words.
Oath: Oaths are written by the inventor stating that they believe their invention is the only one like it and they have no knowledge of it not being an original.
Transmittal Letter: The transmittal letter covers any contents within the submission and any fees that may accompany it.
Information Disclosure Statement: At the earliest stage of applying, the inventor must submit references regarding themselves and their inventions. Before any further action can be granted during the patent process, this statement must be presented.
Application Data Sheet: This sheet is not a requirement, but optional for the inventor to submit. It includes non-provisional or provisional applications
Fee Worksheet: The fee worksheet states the total amount due for the application and patent process. Administrative staff fills out the bottom of this worksheet to help total the amount of any payment that relates to the internal documents.
Power of Attorney: This is a precaution. If anything was to happen to the inventor there would need to be a power of attorney to take over in their place.
There are other documents that might be required depending on what type of invention and if that invention will be used across areas that speak different languages than the original applicant. If this is the case, the applicant must also submit documents in that language regarding their invention to be able to receive a patent.