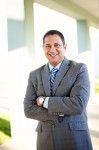 By: Mark R. Malek
In my last article, I outlined the new filing status in the Patent Office that can save inventors even more money in the patent process – that of the micro-entity.  As you may recall from that article, when filing a patent application (and throughout the patent prosecution process), you must pay fees based on whether or not you are a large entity, a small entity or a micro-entity.
In short, a large entity has more than 500 employees.  A small entity does not, and has not assigned its rights to the patent application to anyone that can be considered a large entity.  A micro-entity is someone who has not been named on more than 4 previous patent applications and has not, in the previous year, made more than three times the median household income (which as I recall is just south of $50,000). 
I have represented many clients who, when initially filing their application, were considered large entities, but over time became small entities.  This does not usually mean that the company has fallen on tough times.  For example, in one instance, the company that I represented was part of a much larger company, but some investors came in and purchase this portion of the larger company, and went out on their own.  The result was that the company now had fewer than 500 employees, which means that patent fees were cut in half!  In another case, the company that I represented spun off it's manufacturing arm (which is labor intensive) and started to outsource its manufacturing.  Again, patent fees were cut in half!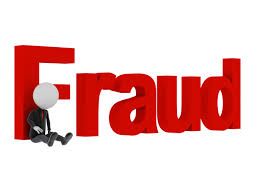 But what happens if a company that should be considered a large entity submits an application to the Patent Office and claims small entity status? In short, this equates to fraud on the Patent Office, and there really is only one remedy when fraud has been committed on the Patent Office – any patent that issues when such fraud has been committed is invalid.  Section 509.02 of the Manual of Patent Examining Procedures (MPEP) defines small entity status and sets forth the requirements to establish small entity status.
Section 509.03 of the MPEP sets forth the procedure for claiming small entity status.  In that section, there is a sub-section that specifically sets forth what happens if small entity status is improperly established.  This section provides that "any attempt to fraudulently establish status as a small entity or pay fees as a small entity will be considered as a fraud practiced or attempted on the Office."  Arguably, however, it seems as though it would depend on intent.  Therefore, and innocent mistake about the number of employees that one may have could lack intent.  Please do not misunderstand me here – if you tell the Patent Office that you have less than 500 employees and indeed you have more, you have problems.
In future articles, I will discuss the ongoing obligation to ensure that you are still a small entity status, and the possibility of getting a refund if you have paid large entity status fees and you are a small entity.  If you need some assistance in figuring out whether or not you can file as a small entity, or even a micro-entity, feel free contact me. You can also follow me on Twitter, LinkedIn and Facebook for even more information.