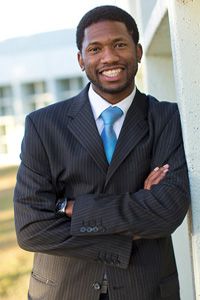 Apple launched the iPhone and it completely revolutionized the mobile phone market. Mobile phones powered by the Android OS soon became Apple's chief competitor. Samsung is now Apple's main rival in mobile phone market. How did this happen?
Samsung has spent an increasing amount of money on advertising. Samsung has successfully separated their S series of mobile phones from the rest of the Android marketplace. So although other companies such as LG, HTC and Motorola to name a few remain major players in the Android smart phone landscape, Samsung is the torchbearer.
Research in Motion (RIM) has re-branded itself and is now known as Blackberry and has adopted a new naming strategy for its new mobile devices that strengthen the association between the product and the company.  Blackberry has launched new products based on the BB10 operating system and is banking on a resurgence on the backs of its Z10 and soon to be released Q5 and Q10 models.
What these trends exemplify, is the power of a simple, unified approach to branding and marketing a product successfully. Blackberry and Samsung are all playing catch up to Apple to some degree. Every Apple mobile phone is an iPhone. The only thing that changes in the name is the suffix. Every iPhone is synonymous with Apple. On the contrary, Samsung has a plethora of cell phone products that are targeted to various markets. Blackberry also features cell phone products with various names such as the Blackberry Bold, Curve, and Torch. While I do not think the approach of Samsung or Blackberry was necessarily flawed, I do believe in a "less is more" approach. The products produced by Samsung and Blackberry are not always readily identified as products of those companies because there is no recognizable pattern or trend to their product names. As a result, the power of the brand may be diluted. Therefore, simpler product names, standardized conventions or names that make sense to the target consumer is what a business owner must aim for so that each product can lend value to the brand.
———–
If you have a question regarding patents or intellectual property, feel free to contact me.
Cheers