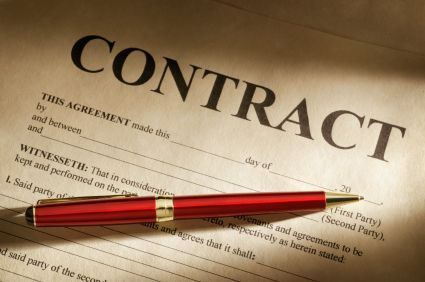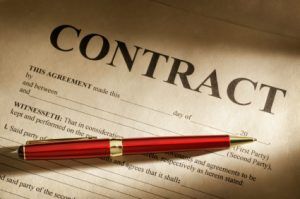 For those who've watched the popular Home and Garden television show, Holmes Inspection, we have all seen homeowners distraught after contractors failed to deliver quality workmanship.  On this television show, homeowners seek the help of Mike Holmes and his crew to fix the poor handy work of other contractors who left the homeowners' home in terrible condition.  The show demonstrates a scary reality – that there are quite a few unreliable contractors that breach their contracts.
Have you had a contractor deliver less than what you paid?  Did the contractor complete the job incorrectly?  Did you discover plumbing and electrical problems after the job was finished?  If your contractor has breached the contract set forth, you can take action.  Here are steps that you can take to protect yourself against poor craftsmanship.
1.)    Never pay full amount upfront.  Most contractors will ask for a deposit before beginning work on your home.  This is a standard procedure to protect the contractor from being stiffed on the bill later by the homeowners.  However, if the contractor asks for the entire payment this should signal a red flag.  Never pay full amount before the job is completed.  If you notice the contractor and crew not completing the job to code or properly then you can withhold the remaining balance until work is done correctly.  You may still run the risk of the contractor leaving the job unfinished and with your deposit, but at least you still have possession of the remaining balance.
2.)    In the event the contractor does not complete the job properly or walks away from job before beginning completed, you can file a civil litigation case against the contractor.  Hire a civil litigation attorney to file a lawsuit against the contractor.  It is important to document everything.  Save all payment history.  Record all the dates contractor and crew were on sight at your home.  Take pictures of their poor craftsmanship.  If you have pictures of the room taken prior to any work being done by the contractor include these pictures as evidence.  This way your attorney can prove that the poor condition of your home was a direct result of their handy work and not a previous condition of your home.
3.)    Try to settle the case outside of court if possible.  Civil litigation trials are time consuming and expensive.  Most civil litigation attorneys will recommend trying to settle case through mediation.  Mediation is a faster way to resolve a dispute and a faster way to getting reimbursed for lost money.  Through mediation sometimes contractors will agree to come back to home to fix poor craftsmanship or the homeowners may wish to just be reimbursed.  Your civil litigation attorney will work for your best interest to get the best outcome for you.
When contracts are breached it is best to try to resolve the conflict first between you and the other contractual party.  If conflict cannot be resolved, then it may be necessary for you to hire a seasoned civil litigation attorney to fight your case in court or through mediation.