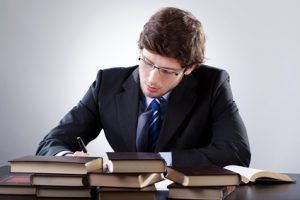 In the event that you are filing a lawsuit against another person, whether it is for a divorce, accident, or other terms for suing another, having a legal litigation information sheet is required for many states. It may or may not be required in the state that you reside in, but may be required in the state that you are filing the lawsuit in. It is best to research in depth or contact an attorney to help with discovering if one is required for your case.
The information that is placed upon the confidential litigation information sheet is maintained throughout the filing process and the court proceedings due to the sensitive information that is included on it. Here are a few things that you can expect to see on one of these sheets. Keep in mind that both sides, the plaintiff and the defendant, will be similar to what kind of information that needs to be provided.
Name
Social Security Number
Date of Birth
Place of Birth
Address (including city, street, and zip)
Telephone Numbers (personal and work)
Employers name and address
Professional, Occupational, or Recreational Licenses that qualify
Driver's License Number
State of Insurance
Sex, Race/Ethnicity
Height, Weight, Eye Color, Hair Color
Automobile License Plate
State, Make, Model, and Year of Automobile
Attorney Name and Address
Children Information (Name, Date of Birth, Race, Sex, Social Security number, and Place of Birth)
Health Coverage obtained for Children including provider, policy number, and group number
This sheet must be signed by the person who is filling out the form and dated appropriately for the document to be considered in the courts. The confidential litigation information sheet is normally just another document in the lawsuit that describes each, the plaintiff and the defendant, situation and personal information. However, the plaintiff, defendant, or a licensed attorney must complete the form or is it not considered a legal document.
A legal document that is false information can result in a lot of issues through the court system and possibly a mistrial, or an overturn of your case, meaning you will not be allowed to continue further in the litigation process. It can be difficult to tackle the legal system on your own. The best way to avoid any mishaps when filling out legal documents is to hire an attorney to do so for you or to walk you through the process.