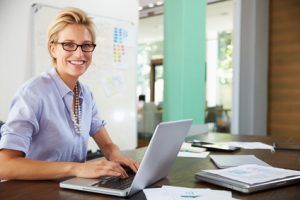 When it comes to being a reputable business woman, there is a lot that goes into getting to the top. There are currently awards that are provided to the women that have been known throughout the business world and have grown and made a name for themselves. They're recognized and given awards every year. However, a lot of thought and planning goes into the process of choosing which women should get the awards for the year.
As of now, the 2016 Business Law Women's awards winners have been revealed and many women are happy with the outcome.
The 2016 Women's Business Law Award Winners
Given by the Triangle Business Journal, these women will receive an honorary award for being a part of business law and being able to make a name for themselves and get to the top, even though there have been a lot of struggles along the way.
The current winners for this year are listed by name, and then the organization that they're affiliated with:
• Jesica Averhart, American Underground
• Amaris Balkus, Blue Water Spa
• Kayla Beavers, Hill, Chesson & Woody
• Jessica Brock, Longfellow Real Estate Partners
• Nimasheena Burns, N.C. Dept. of Justice
• Deirdre Clarke, Bandwidth
• Adrienne Cole, Wake County Economic Development
• Chesca Colloredo-Mansfeld, miraclefeet
• Jamie DeMent, Coon Rock Farm & Bella Bean Organics
• Elizabeth Easley, Clintrax Global
• Patti Fralix, The Fralix Group
• Alice Garland, North Carolina Education Lottery
• Chasta Hamilton-Calhoun, Stage Door Dance Productions
• Dr. Myla Lai-Goldman, GeneCentric Diagnostics
• April LaMar, MetLife
• Jennifer Martin, Greater Raleigh Merchants Association & Shop Local Raleigh
• Danielle McNeillie, ChannelAdvisor
• Kelly Shiley, Mary Square
• Becca Smith, Smith & Smith, CPA
• Camille Stell, Lawyers Mutual
• Pamela Townsend, Dewberry
• Leslie Walden, Fidelity Investments
• Melissa Waller, N.C. Dept. of the State Treasurer
• Mallory Wojciechowski, Better Business Bureau – Eastern N.C.
• Lisa Zannoni, Syngenta
These women have come together to celebrate such a big accomplishment and continue to strive for greatness throughout the world. They've come together to have a luncheon and provide insight on their struggles, but also tell of the tips and tricks that were able to get the so far. With good company, a great time and many strong women, this is an event that honors the stronger business women throughout the world that have surpassed the odds and were able to get in with companies that accepted them, or have made their own companies with their names on the top. We impatiently await the results of next year's winners.