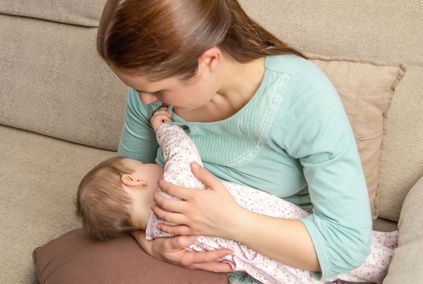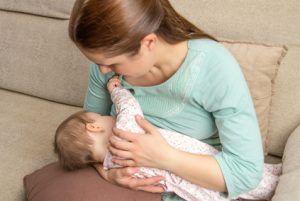 Breastfeeding has become an increasingly popular choice for new mothers. With the host of benefits it offers to both baby – including all essential vitamins and nutrients (all of which are geared specifically to their needs), immune protection and a reduced risk of later problems such as asthma and diabetes – and mother – reduced risk of breast and ovarian cancers, postpartum depression and osteoporosis, better weight loss and not to mention the cost savings – it's easy to see why. But when you go back to work, you can't take your baby with you. If you want to continue giving your baby all of the benefits of breast milk, you are going to have to pump while you're apart. But some businesses don't, or won't, provide new mothers with the time or space to pump, and some women are even fired over it.
Can Your Boss Fire You?
In 2009, a woman in Texas was fired after telling her boss that she wanted to use a breast pump upon returning to work after maternity leave. Her boss stated that lactation was not a part of pregnancy, that anything associated with pregnancy had ended when she gave birth. The court ruled in her favor, saying that lactation is indeed a part of pregnancy. However, if she had gone to her boss requesting special accommodations, she would not have been covered under the Pregnancy Discrimination Act. So, if you are determined to breastfeed, but need to go back to work, what can you do?
The Affordable Care Act
The good news is that under the Affordable Care Act, certain employers are required to provide nursing mothers with reasonable time, and a space that is not a bathroom, to pump. However, not every employer needs to provide these accommodations.
The Affordable Care Act states that businesses with more than 50 employees are required to provide accommodations. Businesses with fewer than 50 must do so as well, unless they can prove that it would be severely detrimental. You must also be a non-exempt employee, meaning that you are paid hourly, under the Fair Labor Standards Act. Salaried employees may not be covered in the same manner, if at all.
Breastfeeding is a very personal, and very important decision. Activists are pushing for protection, allowing mothers to pump at work, and legal actions are being taken, but there are still a lot of loopholes. If you are concerned about your rights, first talk to your boss. If no accommodations are going to be made, and you are facing