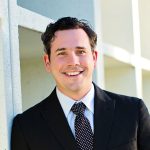 A landlord can be liable for a construction lien (or mechanics' liens) if the landlord fails to take proper precautions or fails to timely respond to a contractor or other lienor.   An "owner" must sign the notice of commencement for construction or improvements to begin on a premises.  For the sake of Chapter 713, Florida Statutes, an "owner" in this context includes a tenant since a leasehold interest is a legal interest in real property and the tenant is entering into a contract for the improvement of the premises.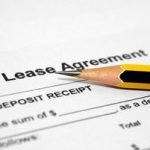 Additionally, under Section 713.10, Florida Statutes, a lien "shall extend to, and only to the right, title, and interest of the person who contracts for the improvements as such right, title, and interest exists at the commencement of the improvement."  Therefore, if the tenant is contracting for construction and/or improvements, the tenant should sign the notice of commencement and should be liable for any construction liens.  The landlord could be liable too, however.
If the lease requires the tenant to make certain improvements or is essential to the purposes of the lease, then the lessor or landlord may be subject to a construction lien.  The landlord has options though.  The landlord can include language in the lease with the tenant that expressly prohibits the liability.  The landlord then has to record the lease, or a short form of it, "in the official records of the county where the premises are located before the recording of a notice of commencement for improvements to the premises."  Section 713.10(2)(b)(1), Florida Statutes.  Since the landlord may not want to record all the leases involved in a single building for a multitude of reasons, the landlord can also record a notice of lien prohibition that covers the entire property.  The statute requires the notice to include the following:
The landlord's name,
The legal description(s),
The applicable language in the leases, and
A statement that all or the majority of the leases prohibit the liability.
For the latter option, all the leases do not have to have identical language for the notice to be effective.  As long as the landlord follows the statutory requirements the landlord is protected with one additional exception, the contractor or lienor can serve written demand to the landlord that requires the landlord to provide a verified copy of the lease provision prohibiting liability on improvements made by the tenant within 30 days.  In order to be certain that the statutory requirements have been followed, it is best to speak with an attorney.  One improper step can lead to a mess of unwanted liability.