The attorneys and staff of WM are members of the Boards of the following community organizations
and support them in making our community a better place to live.
---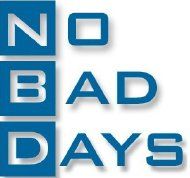 The No Bad Days Foundation supports children in Brevard County that have medical disabilities, but are unable to acquire life enhancing medical devices and other necessities. There are devices and equipment that could forever enhance the life of a child, but insurance companies may not agree that they are "medically necessary" and coverage is denied. When that happens, the No Bad Days Foundation is here to support you.
Our foundation raises funds to help families procure medical equipment and devices that provide a better quality of life for children with disabilities. No Bad Days is a 501(c)(3) and 100% of all monies collected from donations goes directly to the children. There are no administrative expenses or costly overhead.
Each year, we put on a kickball tournament and family fun day to raise money to be used to purchase these medical devices and equipment for the children. We cannot do this without you and we are always grateful for community support.
For more information please contact us at info@nobaddaysfoundation.com.
---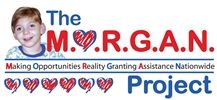 Mason Williams is on the Board of Directors for The M.O.R.G.A.N Project. The M.O.R.G.A.N. Project is a national, community-based organization of volunteers dedicated to promoting awareness and facilitating support of parents caring for their children with special health care needs, thereby enhancing the Quality-of-Life for these special families.

The chamber's mission is to develop and promote the business interests of its members through representation, advocacy education and support while contributing to the growth and prosperity of a vibrant business community.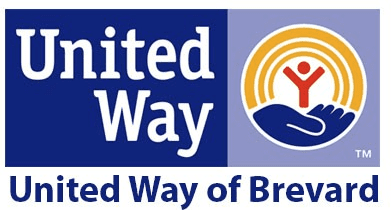 Attorneys Mark Malek and Eric Hostetler serves on the Campaign Committee and is a past Chairperson for the United Way Emerging Leaders and past Board Member for United Way of Brevard County, which is focused on serving the needs of the Brevard County community. 

Scott Dixon is a proud member of the Board of Directors of Nana's House. Nana's House is a private Brevard County children's home that provides a safe, secure, loving, home where Neglected, Abused, Needy, or Abandoned children can come and experience God's love. Children come to Nana's House when their parents, or other legal guardian, relinquish custody or are otherwise unable to physically care for their child. Nana's House provides them with a safe home which includes house parents and places them in private school or homeschools until they can safely return to their own home.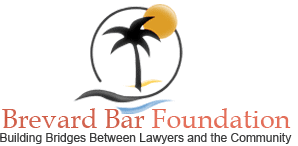 Kelly Swartz is the Past President of the Board of Directors. The Bar Foundation selects a local non-profit each month to receive a donation from the foundation. The Foundation also sponsors the Space Coast Community Law School, a series of two hours lectures presented each year to provide information on various legal issues to the residents of Brevard County.

Scott Widerman is on the board for Circles of Care Inc. Circles of Care is an organization that both promotes and provides high quality mental health, alcohol, drug abuse and related services to its customers through its hospital based, state and county contracted programs.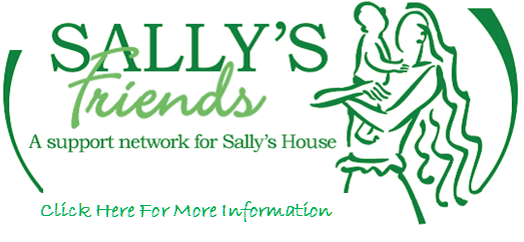 Mark Malek is both on board and on the board for Friends of Sally's House! Friends of Sally's House is a support network for "Sally's House" that seeks to support The House by increasing public awareness and planning/organizing fundraisers throughout the year. Click above for more information.

Daniel C. Pierron serves on the Board of Directors for the Brevard County Chapter of March of Dimes. March of Dimes is an organization with the mission to improve the health of babies by preventing birth defects, premature birth and infant mortality.Please click the March of Dimes link for more information.

Mark Malek is the past chairman of the Board of Directors for Junior Achievement of the Space Coast. Junior Achievement's mission is to improve the quality of student's lives in Brevard County by sharing the practices of free enterprise.Please click the JA link for more information.

Widerman Malek, PL proudly supports the Scott Center for Autism at Florida Institute of Technology. The Scott Center is dedicated to providing the highest quality treatment, training and applied research to enhance the functioning and improve the quality of life of children with autism and related disabilities in Central Florida.Please click the Scott Center link for more details.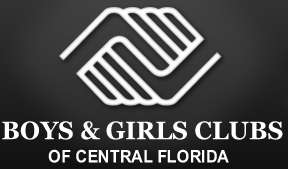 Widerman Malek, PL proudly supports The Boys & Girls Clubs of Central Florida. The mission of Boys & Girls Clubs of Central Florida is to inspire and enable all young people, especially those from disadvantaged circumstances, to realize their full potential as productive, responsible and caring citizens. Please click The Boys & Girls Clubs link for more details.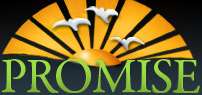 Widerman Malek, PL proudly supports Promise of Brevard. Promise is a place where people with diverse abilities can have a fun-filled life, with opportunities and freedom never thought possible; a world class ideal that provides a safe home where caring neighbors can grow and share the meaning of community. Please click the Promise link for more details.

The Children's Hunger Project is driven by the belief that knowledge is power, and only by being attentive and driven in the classroom can children absorb knowledge properly.  A hungry child is less likely to do either one. A hungry child will, more than likely, grow up to be an adult dependent on society at worst or less successful in life as she or he could be at best.

Attorney Brett Hyde serves on the board for AMIKids. There is potential born into every child and even troubled ones have the potential to become great people. For nearly 50 years, AMIkids has empowered 135,000+ kids across the country by helping them discover their full potential and guiding them on their paths to a positive future. AMIkids is a non-profit organization dedicated to helping youth develop into responsible and productive citizens. AMIkids' mission is to protect public safety and positively impact as many youth as possible through the efforts of a diverse and innovative staff. AMIkids works in partnership with youth agencies, local communities and families.

Attorney Eric Hostetler serves on the board for Bridges, formerly 'The Arc of Brevard', has provided services and supports to children and adults with disabilities for more than fifty years in Brevard County and Central Florida. We serve more than 400 individuals each day, many of whom have been with us for more than twenty years. Over the years we have established many durable partnerships with the business, philanthropic, and non-profit communities which have resulted in a range of new and exciting opportunities for our clients. Bridges is an original partner with United Way of Brevard and is a member of many local state and national organizations.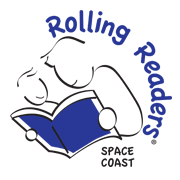 Brett Hyde is a board member of Rolling Readers. Rolling Readers, a non-profit organization, has been sharing the joy of reading with Brevard County children since 1997. We strive to develop in the children a desire to be lifelong readers, by providing them with high-impact program materials, books and volunteer services. We have grown to include hundreds of volunteers who are now reading to and working with 5,000 children (prekindergarten-fifth grade) in 28 Brevard County Title I elementary schools. All totaled, our 14 annual gift book give-aways have placed over 77,000 books into the hands of children.