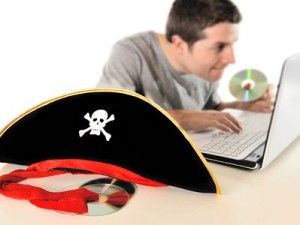 Infringing of any kind over things such as products, trademarks, copyrights, patents and intellectual property is illegal. But some people have the idea that copying or reproducing something, or producing similar things that resemble the original is not infringing or violating.
Is your product infringing on others' exclusive rights? Is the question that should be asked by anyone before posting something on the internet, creating anything or produce something similar to a popular product for selling.
Infringing creates a lot of trouble later when it is taken to court. It causes monetary damages and blame which is not a pleasant thing to accept. Here is a typical intellectual property case that had come up in Florida IP news lately.
The Case – Warner Bros. v. Online Retailer
Very recently, Warner Bros. filed a case against an online merchandiser in Florida Federal Court, asking for a withdrawal of its intellectual property. The complaint filed states that SWP or Stephen Wesley Phillips has been selling products that are directly linked to the TV drama 'Dallas'.
Warner Bros. claims that it owns all rights to the logo, name and other things related to the TV show and no one can use any related material to promote their product. This created a conflict between the online merchandising websites, the social media page which is run by SWP and Stephen Wesley Phillips. It is simply that whatever you created is your intellectual property and will be yours forever, even it is at present not in mobility.
Philips and his websites ewingglobal.org, ewingoil.net and ewingoil.org had sold products related to the show including J.R. Ewing decanters, apparel, Ewing Energies, hard hats and belt buckles. SWP had been advertising and selling not only through his website, but also through an online retail store the Zazzle. In addition to their websites, Facebook and Twitter was also used to market and promote the products.
Trademark Infringement
This is an infringement of the trademark; it is falsely producing the design of the original product. This is utterly violating the Anti-cyber squatting Consumer Protection Act, a law which is against domain names which are closely linked to trademark names.
 The Consequence
The Plaintiff has claimed that the defendant's websites take away all Warner Trademarks that is displayed and cease advertising such merchandise.  Warner Bros. has also asked them to be paid three times the profits the SWP sites have made selling the products that have infringing trademarks.
From the above Warner Bros' case, one must know what to sell and what IP the company holds and should know whether it is infringing any others' products or items.