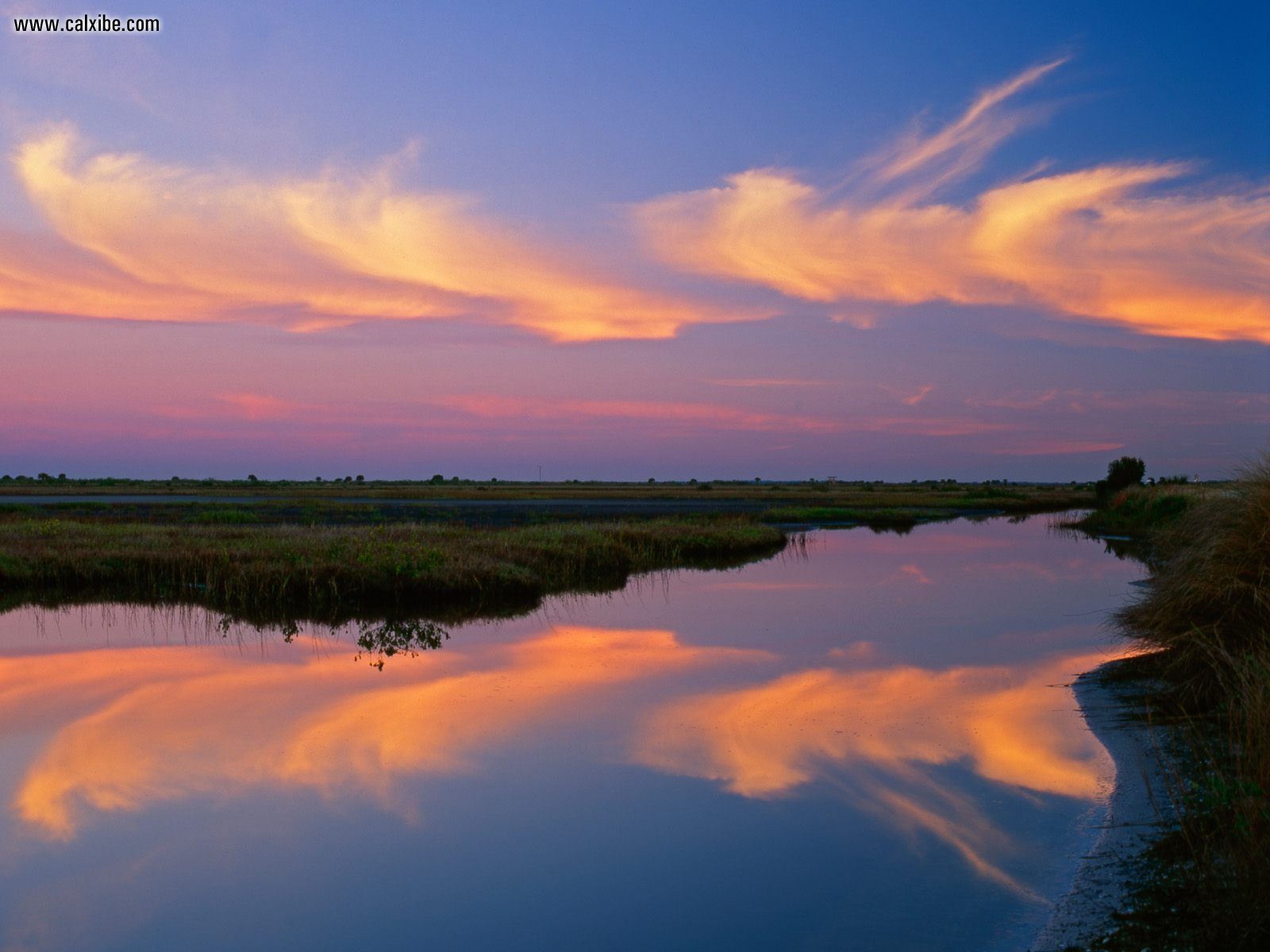 There are a number of small islands off the mainland coast of Florida. Located just north of Melbourne is the largest of these islands and on the southern tip of this island you will find Merritt Island. With the Indian and Banana Rivers located on either side, it is most well known as the location of NASA's space launch program but it is also home to the Merritt Island Wildlife Refuge. Established in 1963, the Refuge is 140,000 acres in size and provides habitat to over 1,500 plant and animal species. The land was originally acquired by NASA for the building of the Kennedy Space Center and other related facilities but much of the land wasn't used and was eventually turned over to the Department of Interior.
Approximately twenty miles of the thirty-five mile refuge is open to the public to enjoy the local beauty and wildlife. The Refuge provides habitat for migratory birds, endangered and threatened species, along with an additional array of rare wildlife species. With upwards of 500 wildlife species and over 1,000 species of plants, it is no wonder it is called the "most unique wildlife refuge" and is full of things to do and see. The roads, trails, and boat ramps within the refuge are open daily from sunrise to sunset and the Visitor Information Center is open Tuesday through Saturday from 9am to 4pm.
Some of the highlights of a visit to the Refuge include the Black Point Wildlife Drive ($5 per vehicle). It is a seven mile drive and is the best place to see wildlife. In addition to birds and waterfowl, visitors might see alligators, river otters, bobcats, and snakes. A typical drive lasts around 40 minutes. In addition, the Indian River, Banana River, and Mosquito Lagoons along with some additional bodies of water within the Refuge are open for those looking to fish, crab, clam, oyster, and shrimp for just a $5 daily fee, or $15 for the year. The Refuge is also a must see destination for birders and is open for canoeing, kayaking, and hunting.
In addition to the daily attractions, the Refuge also holds various events. It is celebrating its 50th anniversary this year and in honor is hosting a free Summer Family Wildlife Series. Upcoming dates in this series include Reptiles Alive on Saturday, July 13th, Butterfly Presentation & Survey on Saturday, July 20th, and All About Manatees on Wednesday, July 24th. Check out the Refuge's website for additional events and information.
The Merritt Island National Wildlife Refuge is a relaxing and beautiful way to spend the day. The Refuge is well worth the trip and promises to be a window to getting in touch with all the nature Florida has to offer, an experience for residents and visitors alike!