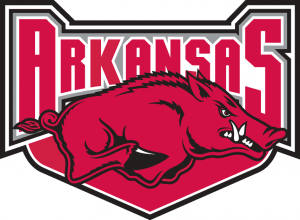 Trademarks are very important to have protected properly and legally. If you have been creative to come up with something that is unique and worthy of a trademark, then you deserve to have the exclusivity that goes along with that. Many people have come up with names, symbols, and other things that could easily be trademarked, but because they are unaware of the procedures of trademarking or what qualifies for being a trademark, they simply don't apply for one; when that happens that person leaves themselves open to having the potential trademark taken and used by someone and of losing the potential monetary gain from it also. That is why sitting down and discussing your options with an experienced intellectual property lawyer can be extremely beneficial.
Most people would be surprised at the wide variety of things that can be trademarked if done properly. Just recently, the University of Arkansas proved just how true this is. The university had become increasingly concerned that its famous "hog call" was becoming exploited commercially in both print and video advertising so they decided to try and stop it by trademarking the call. It goes something like this:
"Woohoo! Pig! Souie! Woohoo! Pig! Souie! Woohoo! Pig! Souie! Go Razorbacks!"
I am sure the first thing the good folks at the US Trademark and Patent Office had was a good laugh, but the next thing they did surprisingly was approve the trademark. It is probably one of the strangest trademarks you will ever see.
It also shows you what can be accomplished with a knowledgeable and well prepared legal team by your side when it comes to protecting your intellectual property rights. The university's legal team presented their case in a unique and creative manner. They actually presented a video of a former coach and player leading the famous "hog call" cheer along with a group of fans. They also clearly stated that the purpose of the trademark was not to restrict other people from using the cheer, but just to keep it from being taken advantage of commercially.
So if someone has something that they would like to put a trademark on then they definitely should schedule an appointment with an experienced intellectual property lawyer and see what they can do for them; no matter how absurd the thing they want to trademark appears to be. The example above clearly shows what can be done with a well prepared legal argument for granting of a trademark and that nothing is too far-fetched to have a trademark granted for it.