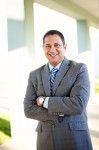 By: Mark R. Malek
Another year has come and gone, and we are still here – I guess the Mayans got this one wrong! I am pleased to report that WM has experienced even more growth this year on both the civil litigation side of the firm as well as the intellectual property side of the firm. This year, we welcomed several new attorneys to the firm and we are so pleased to have each and every one of them.
Dan Pierron joined the firm as a registered patent attorney. Previously registered to practice in Illinois (and now also admitted to practice in Florida), Dan moved his family to warmer climates and joined our firm in March. Later in the year, the firm welcomed Olinga Mitchell. A former patent Examiner and native of Grenada, Olinga joined our firm as a patent attorney in October.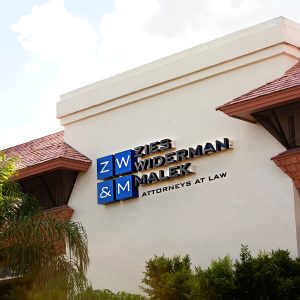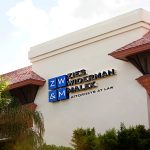 On the civil litigation side of the firm, we were pleased to welcome Tyler Hampy to our practice. Tyler brings litigation experience to the firm to help out with our ever expanding litigation docket, and works closely with Mark Warzecha on intellectual property litigation. Incidentally, Mark Warzecha was named as a partner with the firm in mid-2012! She is an avid Florida Gators fan and we are pleased to have her. Finally, Mason Williams joined the firm, and works in both the civil litigation side of the firm, as well as the intellectual property side of the firm. Mason is admitted to practice in Florida and has a degree in Civil Engineering. He is a lifelong Brevard County Resident and previously worked as a civil engineer for a local engineering firm. Mason is also an avid Florida Gators fan.
The growth of the firm is due in large part to the trust that our clients impart on us with their legal needs. To better service our clients we are expanding our current office yet again. The additional office space is currently being built out, and we expect to add five new offices, as well as a much larger filing room, to our current space. We invite our clients to stop by any time for a tour. We are still located at the intersection of New Haven Road and Evans Road in Melbourne, FL.
As for our community involvement, the WM attorneys and staff continued to support several different charitable organizations in town. Various WM Attorneys and staff have served on the Board of Directors or on committees of the following organizations:
Junior Achievement of the Space Coast
The Scott Center for Autism Treatment
Brevard County Bar Association
Brevard County Young Lawyers Division
Rolling Readers of the Space Coast
Many of the organizations above have some exciting events planned for 2013. We encourage all of our readers to please visit their websites and join us in supporting these organizations. To wrap it up, all of us here at WM thank everyone who has had a hand in our success for 2012. We look forward to serving our clients and our community even more in 2013!