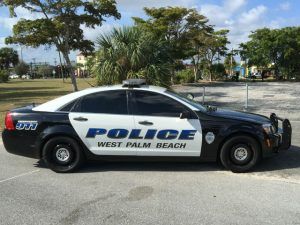 Daniel Pena had his life changed months ago when something went wrong during his boating trip. A father of two, his life has forever been changed due to the circumstances of this accident. A law firm in West Palm Beach, Florida is now asking the public for their help. They want to speak with any witnesses of this boating accident that happened to gather more information for a case that the boater is getting together. The Florida Fish and Wildlife Conservation Commission is investigating what exactly happened.
The dad's life is much different now due to the accident and even though these are his fondest memories and moments, things just are not the same. The boat accident has left him disfigured, as well as with a brain injury. He becomes easily tired and has a hard time concentrating or working on some of the fine motor skills that he once had, like throwing a ball or even getting in the pool to take a swim. He said it is very painful for him, both physically and emotionally to go through something like this.
The Incident
One minute he was boating along the Intracoastal Waterway with the wind in his hair, the next minute the propeller of the boat came up out of the water and hit him in the face and threw him overboard. This left him with a disfigured face and upper body, as well as a brain injury that leaves him with little strength and a lot of hurdles ahead of him and his family.
The lawyers that he is working with believe that the problem lies with a loose hydraulic steering tube in the propeller. This is when the vessel lost its steering ability and the propeller came out of the water and hit him in the face.
This is why they are hoping to find a witness to the accident that can state on record what exactly they saw when it came to watching the boat do this. They are currently suing the manufacturer, Tracker Marine, due to the faulty equipment that came on the boat that he purchased from them.
The struggle is real for Daniel and his family, and with the help of the attorneys and any eye witnesses, they are hoping to provide the type of resolution that the family needs to stay strong and continue on, even after such a tragic accident.