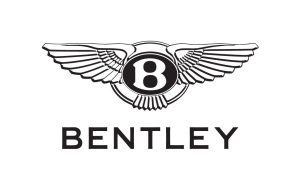 Who doesn't want to drive a luxury Bentley automobile? A car good enough to drive around the Queen of England, is certainly a car that is highly desired. But alas, the average American cannot afford the $200,000 price tag that comes with purchasing a Bentley. This is exactly why people jumped at the chance to buy Matthew McEntegart's Bentley Car Kits.
McEntegart, owner of Fugazzi Cars in St. Petersburg, FL came up with what he thought was the perfect solution to give the average American the look of a Bentley at a working class affordable price. He invented Bentley Car kits. These kits transform any car into a Bentley GTC with special molds made of fiberglass. The concept was excellent except one small problem. Bentley Motors Limited did not appreciate McEntegart copycatting their trademark and patent designs.
Upon learning McEntegart and Robert Frary III, owner of Keeping It Real Auto Customizing, Inc who was hired to paint the cars with car kits, the luxury car maker sued both in the U.S. District Court in Tampa last year. The suit charged defendants McEntegart and Frary with counterfeiting the Bentley trademark and devaluing the brand image.
In October, the judge ruled in favor of Bentley Motors, stating the defendants did infringement on Bentley trademarks and design patents. The question remaining now is how much money will McEntegart and Frary be forced to cough up for their mistakes. Frary is a small business owner who claims he only painted three cars that had the car kits molded on. He did not sell or create the kits himself. The total profit he made was reportedly only $4500. McEntegart already filed bankruptcy after being sued.
It is obvious neither of these small business owners are in a position to pay large sums of damages. However, Bentley Motors is asking for tens of thousands. A hearing is scheduled to determine the amount of damages to be paid this month.