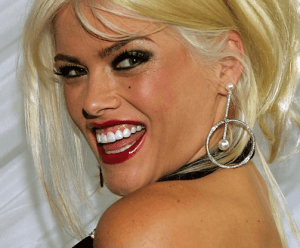 Probably one of the most famous celebrity probate cases is that of Anna Nicole Smith and the death of her husband, billionaire J Howard Marshall.  Smith and Marshall married when she was 27 and he was 89.  This age difference caused many to believe Smith married Marshall only for the financial gain she would have as his wife.  Marshall died a mere 14 months after the marriage took place.  Marshall's will left most of his enormous wealth to his son E. Pierce Marshall effectively disinheriting his other son J Howard Marshall III and Smith.  Smith contested the will in court stating her husband had promised half of his estate to her.  Many attempts to have the will invalidated led this case, 12 years later, to the Supreme Court.   The case was handed to the 9th Circuit Court of Appeals.  At this time, both participants in this contested will case have since passed away.  In 2007 E. Pierce Marshall died and Anna Nicole Smith in 2009.  The case continues while some of the issues have been settled.
Tom Carvel, the inventor of soft ice cream, was extremely successful in business.  Not only did Tom Carvel develop a secret recipe for his ice cream and begin selling it from a fixed location rather than in a truck, he started one of the very first franchises in the United States.  When Carvel died in 1990, his company consisted of 850 franchises in the United States and had a worth of $80 million.  His will started one of the biggest probate cases seen in the history of New York.  Carvel and his wife willed that their fortune be put into trusts.  These trusts would donate to designated charities with the rest providing income for family members.  The problem lay with the trusts being put under the control of two long time, trusted Carvel employees.  The disagreements between all parties eventually led to Carvel's niece requesting his body be exhumed to determine if the two employees had him poisoned.  Other relative believed he had been suffocated.  The truth has still not come out as this case still continues to this day.
Both of these cases clearly show the importance of having an experienced probate lawyer prepare your last will and testament.  It is essential to understand the laws and regulations of probate to ensure these types of legal actions don't occur.