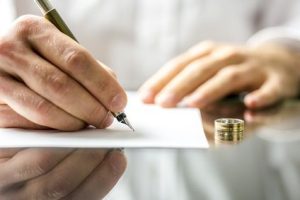 It is not uncommon for states to change laws as circumstances merit.  As society sees a need for change, it's up to each state to determine its stance on the law that governs that area.  Marital law is no different.  Over the years Florida has changed its legal view on several laws.  Here is a brief break-down.
The most recent change occurred in January of 2015.  This change was regarding same sex unions.  On January 5, 2015, Florida legalized same sex marriage, joining a majority of states.  This was brought about by a ruling by Judge Robert Hinkle declaring that the ban on same sex marriage was in violation of the 14th Amendment which addresses equal protection and due process.  Those gay and lesbian partners were able to obtain marriage licenses on January 6, 2015.
Florida also changed its common law marriage stance back in 1968.  Prior to 1968, Florida recognized common law marriages; unions where people lived together as married couples, but had no legal recognition of the union.  When the law changed, no new common law marriages could be recognized.  Florida continued to acknowledge those common law marriages that were already recognized and recognizes common law marriages from those who moved to Florida from states where they were legal.
One law that is in the works for change in Florida deals with alimony.  For several years the bill regarding alimony has gone back and forth.  In 2013, the divided Legislature in Florida approved the change to the alimony system only to have it vetoed by Governor Rick Scott.  This year there are several changes to the bill that might just be enough for everyone to see eye to eye on.  First, this new legislation would not be "retroactive" to divorce litigation that has already been settled.  Secondly, the original 2013 bill was not the starting point for new languages.  The 2015 bill was a complete "rewrite" working with both supporters and opponents.  This 2015 bill has language that calculates alimony payments using both partner's earnings and the length of the marriage.  These changes would help maintain fairness when awarding alimony.
It's acknowledged by everyone that no one law is perfect.  There will always be some that find inequities of sorts.  When it comes to divorce, there really can be no perfect divorce.  What any change in a law can do is to acknowledge the changes in society and tries to deal fairly with those changes.