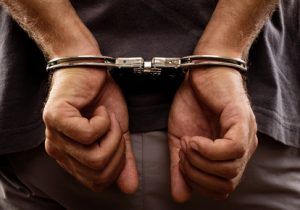 Georgia has seen its fair share of crimes but none quite as dramatic as Aubrey Lee Price's attempt to embezzle millions and then fake his own death to avoid prosecution for his crime. Montgomery Bank & Trust hired Price as the director of that branch. In June of 2014 his case was heard regarding his association with the $21 million dollars that was embezzled from the bank.
After 18 months on the run and hiding from law enforcement and his family, he was finally arrested. His supposed death came from several suicide notes that he had left for his family before vanishing. He disappeared in June of 2012 only weeks before Montgomery Bank & Trust went belly up. The suicide letters that he left for his family reported that he was planning to jump from the side of a ferry boat. In December of 2013 Price's wife requested that he be declared deceased. The judge granted this request.
His capture came from a routine stop that happens near the Georgia coast city of Brunswick. Prosecutors were able to plead out Price on the charge of fraud counts. Three counts were brought against him and for them he agreed to serve 30 years in a prison. During the procedures he was granted a court appointed lawyer because he made the claim that he did not have the money to be able to hire a sufficient attorney. Price also agreed in the former plea deal to being made to pay millions of dollars to investors and to the bank for the money that he lost or embezzled.
The collapse of the bank was acknowledged in Price's speech to the judge where he did take fault for being partially responsible, but also added in that he felt another manager was to blame as well. Even though he will be in prison for near 30 years, he is working to help recoup the money that is owed for restitution. Officials have made comments that he is continuing to cooperate with paying back the restitution.
Although a little over three million dollars has been collected thus far from Price and his family, there is still a lot more to recover. The appointed receiver to collect from Price and his family has added to the reports that the money collected also includes the life insurance that was paid out when the judgment came through his death.