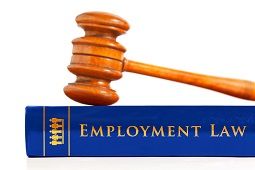 Government contracts, unlike commercial transactions, are highly regulated. Unlike most commercial transactions, government contracts are highly regulated and have serious consequences for contractors who do not comply with the complex and changing rules of doing business with the government. It is therefore imperative that government contractors and other employers who do business with the federal government keep themselves informed as to the current laws, rules and regulations relating to the employment of federal employees.
Federal government contractors are subject to a number of employment laws, regulations and requirements, including, among others, the Davis Bacon Act; McNamara-O-Hara Service Contract Act (SCA); and various employment law compliance requirements relating to race, gender, disability and veteran status administered by the Office of Federal Contract Compliance Programs (OFCCP).
Vacation and Sick Leave
For example, the Service Contract Act (SCA), 41 U.S.C. §§ 351–358, requires contractors and subcontractors performing services on federal contracts valued in excess of $2,500.00 to pay their employees, which under the SCA includes independent contractors, no less than the locally prevailing wage rates and fringe benefits for their employees' particular positions as determined by the Department of Labor. The only exception is for employees who qualify as bona fide executive, administrative, or professional employees under the Fair Labor Standards Act (29 C.F.R. Part 541), the federal law governing payment of minimum and overtime wages.
Vacation under the SCA is in essence a complex vesting system, replete with complicated vesting and accrual rules and subject to localized state law requirements which make management of the contractor's employee benefits, including vacation and sick leave, an administrative nightmare. Vacation benefits are associated with an employee's contract anniversary date or length of service on the contract.
Depending on the applicable wage determination, there are different vesting requirements for the commencement of vacation benefits. Once the benefit begins, the employee's yearly vacation "bucket" is given in one lump sum on the employee's contract anniversary date. Vacation must be used by the employee or cashed out by the employer by the employee's next anniversary date. Failure to pay employees for their vacation is a violation of the SCA. Sick leave has its own particularized set of rules, requirements and penalties.
Successor contractors are obligated for and liable to pay for vested vacation benefits of employees carried over from predecessor contractors, computed based upon the employee's anniversary date. Failure to take the payout of employee benefits, including vacation, into consideration when bidding a contract can be catastrophic.
Making accurate projections concerning cost with respect to the contractor's workforce is critical in not only winning an SCA government contract, but successfully being able to turn a profit. Contractors striving to maintain compliance with the SCA's pay and fringe benefit requirements will therefore want to consider, and may ultimately decide to choose an alternative strategy for the management and administration of employee benefits which will vary significantly from practices employed in the private sector.
Voluntary Self-Identification of Disability
Federal law requires that any contract in excess of $10,000 entered into by any Federal department or agency for the procurement of personal property and nonpersonal services (including construction) for the United States shall contain a provision requiring that the party contracting with the United States shall take affirmative action to employ and advance in employment qualified individuals with disabilities. Section 503 of the Rehabilitation Act of 1973, as amended, 29 U.S.C. § 793.
A finding of a violation of Section 503 can lead to severe penalties, including back pay and benefits, and restoration of employment status, for the victim(s) of discrimination. Violations may result in cancellation, suspension, or termination of contracts, withholding of progress payments, and debarment. It is therefore critical that an employer contracting with the Government on a contract covered under Section 503 of the Rehabilitation Act strictly comply with the statute's requirements.
To ensure that they are complying with the federal mandates, the DOL's Office of Federal Contract Compliance Programs (OFCCP) requires government contractors to solicit disability status information from applicants and employees under Section 503 of the Rehabilitation Act through the use of Form CC-305, Voluntary Self-Identification of Disability. Congress has extended contractors' obligation to use the form, which has been updated, through at least January 31, 2020. Therefore, to ensure that they are complying with federal requirements under the Rehabilitation Act, government contractors should ensure that their disability self-identification processes incorporate the current version of the OFCCP Form CC-305 and that all employees and prospective employees have completed the form.
Widerman Malek counsels clients on all types of general employment matters that government contractors face, including: wage and hour disputes under the Fair Labor Standards Act (minimum wage and overtime pay), vacation pay, sick leave and associated employee benefits, Equal Pay Act, employee terminations, severance pay, employment discrimination and sexual harassment claims; reduction-in-force and plant closing notification laws (WARN Act); covenants not to compete, non-disclosure agreements, non-solicitation agreements, confidentiality agreements, employee handbooks; and other employment issues that contractors can expect to encounter.