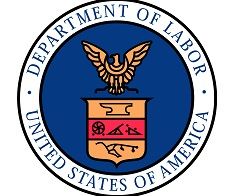 On August 31, 2017, Federal District Court Judge Amos L. Mazzant struck down the Department of Labor ("DOL") Final Rule that would have categorically increased overtime eligibility by more than doubling the salary threshold under the Fair Labor Standards Act ("FLSA")'s "white collar" exemptions for executive, administrative, and professional employees from $455 per week ($23,660 annually) to $913 per week ($47,476 annually).
Deciding in favor of business groups and 21 states that challenged the Final Rule issued in May 2016 by the Obama Administration, Judge Mazzant, for the United States District Court for the Eastern District of Texas, found that the proposed "significant increase" would make an employee's duties, functions or tasks irrelevant if his or her salary falls below the new minimum salary level, rendering whole categories of employees who perform bona fide executive, administrative or professional duties eligible for overtime. As Judge Mazzant wrote, "…[t]his is not what Congress intended with the EAP exemption."
"The [DOL] creates a final rule that makes overtime status depend predominantly on a minimum salary level, thereby supplanting an analysis of an employee's job duties. Because the final rule would exclude so many employees who perform exempt duties, the [DOL] fails to carry out Congress's unambiguous intent."
Judge Mazzant also found unlawful a provision in the Final Rule which would have automatically updated the minimum salary level every three (3) years.
The rule was originally scheduled to take effect December 1, 2016. In late 2016, various states and business groups filed lawsuits seeking to block enforcement of the rule. The lawsuits were consolidated before Judge Mazzant, and in November of 2016, the U.S. District Court for the Eastern District of Texas issued an injunction that temporarily prevented nationwide enforcement of the rule. Last month, on August 31, 2017, the Court granted summary judgment in favor of the states and business groups, declaring the rule invalid.
Judge Mazzant's decision comes as the Trump Administration DOL has initiated the process of revising the "white collar" exemption. On July 26, 2017, DOL published a request for information from employers, unions and other interested parties seeking input as to prospective changes in the EAP exemption, including revisions to the current salary threshold level, questions regarding the frequency of updating a revised salary threshold level, questions regarding potential geographical distinctions or differences in any revised salary threshold level, and other considerations which were not proposed in the DOL's 2016 Final Rule. Importantly, Judge Mazzant's ruling did not foreclose the use of the salary test, or an increase in the salary threshold level going forward, as Judge Mazzant noted that the DOL could have simply adjusted the current minimum salary level, established in 2004, for inflation, rather than more than double it to $913 per week without a specific basis for doing so.
For now, under Judge Mazzant's ruling, employers can breathe easier knowing that the expanded minimum salary threshold in the Obama-era rule will not take effect anytime soon. However, employers should continue to monitor further developments with respect to DOL's request for information and any potential revisions to the EAP overtime exemption.
Should you have any questions regarding the Court's ruling regarding the Department of Labor overtime Final Rule, or you or your company's obligations to pay employees overtime and/or minimum wages under the Fair Labor Standards Act, please feel free to contact Widerman Malek, PL for a consultation.
Widerman Malek counsels clients on all types of general employment matters that employers face, including: wage and hour disputes under the Fair Labor Standards Act (minimum wage and overtime pay), vacation pay, sick leave and associated employee benefits, Equal Pay Act, employee terminations, severance pay, employment discrimination and sexual harassment claims; reduction-in-force and plant closing notification laws (WARN Act); covenants not to compete, non-disclosure agreements, non-solicitation agreements, confidentiality agreements, employee handbooks; and other employment issues that today's businesses can expect to encounter.