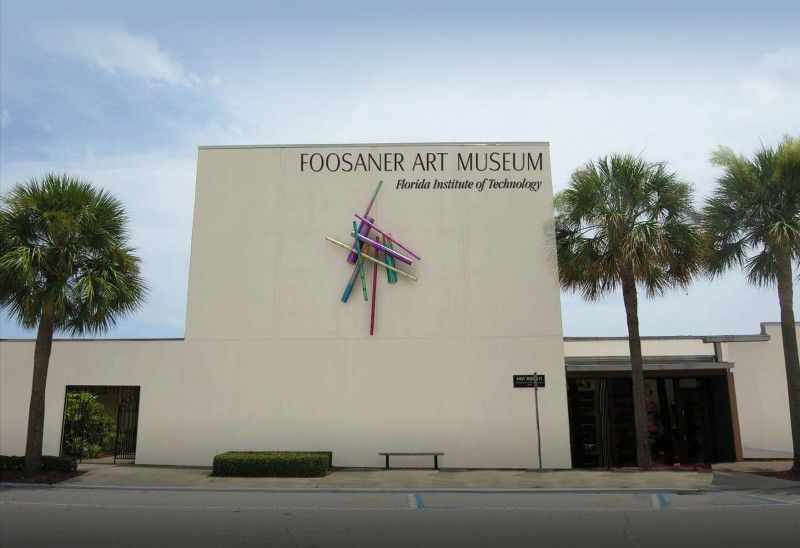 If you have been looking for a way to beat the rising temperatures, look no further than a visit to the Foosaner Art Museum of Florida Institute of Technology. Located in the Eau Gallie Arts District, the Foosaner Museum opened its doors in 1978. The Museum's permanent collection includes over 3,000 pieces of art that fall into five different categories: Modern and Contemporary Art, The Conill Mendoza Collection of American Industrial Design, Asian Art, Cultural Education Collection, and Women Artists. The Museum also has rotating exhibitions throughout the year to offer its visitors the chance to see nationally and internationally recognized contemporary art work.
The rotating exhibitions for this summer include Pressing Print: Universal Limited Art Editions 2000-2010 (Showing May 25th through August 4th), The Way Things Go (July 2nd through September 1st), and The Art of Conservation(ism): Works from the Permanent Collection (August 10th through October 13th). The Pressing Print exhibition includes fifty-two works from six artists, both master and emerging artists. Organized by the Syracuse University Art Galleries, the exhibition is described as "an exceptional and transformative force in contemporary art." The Way Things Go is a film presentation created by Peter Fischli and David Weiss and was made available to the Museum by Icarus Films. The final exhibition showing over the summer, The Art of Conservation, is made up of works from Earl H Reed (prints) and Clyde Butcher (photographs).
In addition to the collections at Foosaner, a number of events are available throughout the summer months. Some of these include Pressed Together – A Printmaking Experience for Families being held Friday, June 28th. Located at the Foosaner Education Center, mini printmaking workshops are being offered with separate classes for adults and children. The event will begin at 6pm and run until 8pm and is $25 for a parent/child pair and $10 for each additional child or adult. The Foosaner also participates in Jazz Friday, held the first Friday of the month with the Eau Gallie Arts District First Fridays. Jazz music will be playing for guests while they view the current exhibitions. Open from 5:30pm to 7:30pm, admission is free and wine and beer are available to purchase. The musicians playing at the next two Jazz Friday's are Matt Heister (July 5th) and Hafer House Jazz (August 2nd).
A little culture with a a lot of air conditioning, a trip to the Foosaner Art Museum is a great way to spend a hot summer's day or night. So if you have the time, try and make a trip down to the Museum and enjoy all it has to offer.