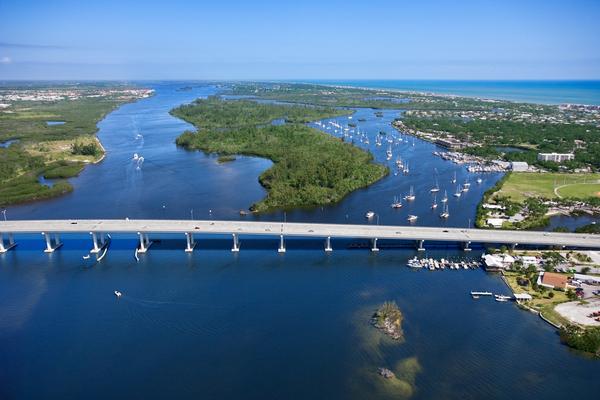 Ask non-Floridians about their favorite location in Florida, and you'll likely get a barrage of answers. You'll probably hear Panama City, Jacksonville, Tampa, the Keys, Daytona Beach, Miami and of course – Orlando and Walt Disney World.  We, of course, believe that the Melbourne area is the true gem of Florida.  So for those of you who either don't know Melbourne at all or who want to know the area a little better, we'd like to help you out.
·         Melbourne is located in Brevard County.  It is southeast of Orlando, about an hour's drive south of Kennedy Space Center and about an hour and a half drive east of Walt Disney World. 
·         The city was named for Melbourne, Australia, simply because its first post master – Cornthwaite John Hector, spent much of his life there.  According to local historians, the name was chosen by selecting straws.  
·         Melbourne and Melbourne Beach are separated by the Indian River Lagoon.  Melbourne Beach has the Atlantic Ocean to the east. Historically, commercial fishing and transportation helped fuel economic growth. 
·         Juan Ponce de Leon is credited with discovering Melbourne Beach in 1513, but it wasn't until 1992, after research done by historian Douglas T. Peck, was this proven.
·         The earliest settlers were freed black slaves who settled in the area in approximately 1870. The first church, founded in 1885, is the African Methodist Episcopal Church.  It is still open and operating as a church.
·         Some of the attractions in the area include the Brevard Zoo, the Sebastian Inlet State Recreation Area, the King Center for the Performing Arts, the minor league baseball Space Coast Stadium – home to the Brevard County Manatees, the Sea Turtle Preservation Society, the Brevard Symphony Orchestra, the Brevard Museum of Art, as well as many local and unique shops. 
·         People are attracted to this area not only for the beaches, but also for the fishing (freshwater and saltwater), surfing, parasailing, diving, golfing, tennis, shopping, dining, and cultural attractions.  People also travel to this area to watch the Washington Nationals during spring training, to enjoy the tastes of the Grant Seafood Festival in February, to enjoy the view during the Melbourne Art Festival in April and to enjoy the US Air Force Thunderbirds performance during the Melbourne Air and Space Show held in October. 
·         Major employers in the area include: the Florida Institute of Technology, Northrop Grumman Corporation, Melbourne International Airport, GE Transportation Systems and Holmes Regional Medical Center.