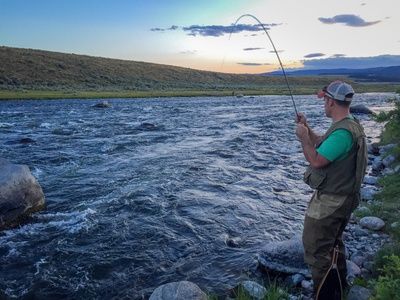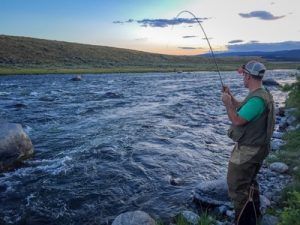 It is coming up on deer season and the weather is much more favorable for fishing.  Before you hit the great outdoors, you need a license to hunt and/ or fish.  It is up to your state to issue them.  Obtaining a license is not very difficult, but get caught hunting or fishing without one and you will be up the creek without a paddle.  Here are some helpful considerations to get you ready for open season.
Hunting License Requirements
Different states have different requirements, including an age minimum.  Some allow you to apply online and pay the fee over a secure site.  If that is not an option for you, you can find an agent to apply in person and pay according to their policy.  Agents can be found listed on most state department of natural resources wildlife resource division sites and include well known places such as sporting goods stores and even Walmart.  The fees will be determined on a state to state basis and range according the length of license and if any permits are included.  Certain states also require the completion of hunting safety courses before licenses will be issued.  Check with your state for these details.    
Permits
Permits may be required to hunt and fish certain species.  Permits are in addition to the standard state issued hunting and fishing license.  Permits are issued for population control hunts and usually have tags to set conservation limits for the environment.  Each tag is tracked by reporting and violations are strictly enforced.
Permits can even be for specific scenarios such as using dogs to hunt deer.  Your local agent or state website can offer the specifics to ensure you are upholding the law.  There are also designated requirements to hunt/fish on wildlife management areas, even on your own property.  Know where you can and can NOT be!
Cutting Costs
The best way to save money is to purchase combo licenses for both hunting and fishing and to extend the license to the maximum number of years.  This could be on average 3 years or a lifetime license can be purchased.  Lifetime licenses are still subject to proper acquiring of annual permits for special seasons, conservation fish and game species, as well as harvest records.
Some states will also offer early renewal discounts to regular sportsman.  If you are a veteran, on disability or over the age of 65, states will generally offer discounts and sometime issue honorary licenses at no cost.
Never Forget!  Always keep your licenses and permits on you at all times when you are out hunting or fishing.  It is not just enough to have purchased them.  They need to be with you or you could face warnings and violations with fines or court appearances depending on the state.