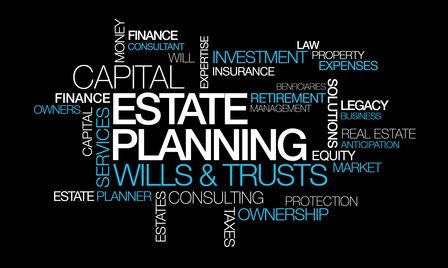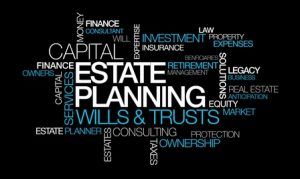 Everyone should prepare their finances for the day when they are no longer with us.  Your estate can be dispersed anyway you see fit.  Why would someone consider setting up a trust instead of dispersing an amount immediately to someone?  It could be a matter of age.  If a person is leaving an amount of money to a minor, the money most likely will be set up in a trust.  Or maybe there is someone who isn't too good with money.  The trust may be set up to allot a specific amount of money on various dates.
The first step to setting up a trust is hiring an attorney.  Look for one that has experience in estate planning.  Some states have separate credentials for estate planning.  The attorneys with these credentials are the most up to date on all aspects of estate planning.  You will want to interview the attorney to make sure he or she is a good fit. 
Now that you have an attorney, you need to think about the reasons to set up a trust.  Some popular reasons are that you can keep your assets from being divided by a court and that your assets are kept private.   Trusts can also keep your assets growing, thus ensuring the financial security of your family.  It also stops family squabbles by controlling payments.
Another surprise is that you don't have to be deceased to start a trust.  There is a living trust that can be controlled by you while you are still alive.  If you become unable to control the trust due to health problems, the trust can seamlessly go to your alternate trustee.  The trust that takes effect after your death is called a testamentary trust.  This is the most common trust for those with minor children.  The testamentary trust helps with educational and living expenses until the child is 21.  A living trust can be revoked by you; however, a testamentary trust goes through probate and is set in stone.
You can place cash, property, jewelry, stock and bonds as well as other assets in your trust.  You can place all your assets in the trust or only a few.  You will then need to name your beneficiaries and exactly what they will receive and when.  Many people place their trusts in the hands of a professional trust management firm.
Setting up a trust takes much consideration.  To make sure everything about your trust is legal and carried out to your wishes, consult an attorney.