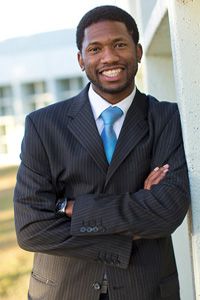 By: Olinga Mitchell
What is the first thing that you look at when you decide to get a new App? After determining that an App may be useful (and sometimes even before), I look at the reviews to gauge whether this App is really worth my time.  Sometimes the comments about the App gush about its performance, its graphics etc but are these App store ratings credible?
Companies in an effort to generate sales, may directly or indirectly post reviews that laud the quality of an App. The FTC settled with Reverb Communications after charging the company with having its employees post positive reviews of  their clients' Apps in the App store without disclosing the connection between the client and the employees.
Another technique that has been used to boost App ratings is by the use of a bot farm. Bot farms can be used to run automated tasks much faster than a human and are perfect for downloading Apps and posting reviews. While it is unclear the mechanism Apple uses to clamp down on  bots,  or whether or not Apple has clamped down on bots,  Apple  has indicated in a statement on their development forum that developers should avoid promoting their App using services that guarantee top placement in App Store charts. Apple further stated that manipulating App Store chart rankings directly or indirectly may result in a loss of the developer's Apple Developer Program Membership.
Unfortunately, users sometimes vent on App Store reviews and post negative comments about an App that was not due to a deficient design of the App. Some problems users experience are commonly traced to a poor network connection or avoidable user error. Therefore, if you're in the market for a new App, I would suggest using multiple sources to more accurately gauge the quality of an App. While the App store reviews for a particular App may not skewed by false reviews, it certainly helps when a 3rd party App review site such as AppAdvice  has also rendered their verdict on the quality of an App.
———–
If you have a question regarding patents or intellectual property, feel free to contact me.
Cheers