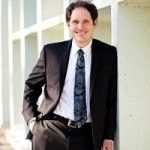 By: Dan Pierron
To all those in the Space Coast area, I would like to take some time to plug an event occurring this Wednesday:  the March of Dimes Signature Chefs Auction.  This is an annual premiere event, featuring many local chefs dishing up their finest wares for attendees to sample.  Restaurants that are participating this include Merri-Cakes, A Taste of Thai Cuisine, and Flour & Spice, among many others.
There will also be auctions featuring a myriad of options, everything from gift certificates and gift baskets to gift vacations (maybe a gift to yourself).  In every case, the donations received will benefit the Space Coast Division of the March of Dimes, the national organization supporting the cause of healthy babies locally and nationally.
The Signature Chefs Auction is Wednesday, December 5th from 6-9 p.m. at the Holiday Inn in Viera, near I-95 on Wickham.  Individual tickets can be had for $100 apiece.  If you have any questions, please feel free to contact either myself or Gregory Stephens, the director of March of Dimes Space Coast Division.  Thank you, and I hope to see many of you there!