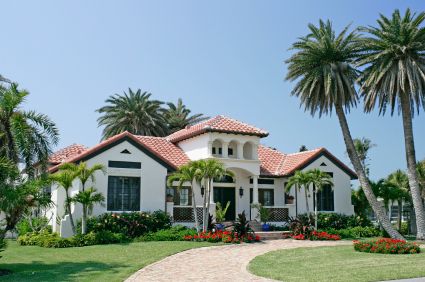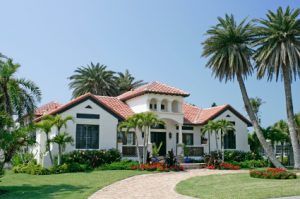 Have you ever seen a boarded up piece property in a prime location and thought gee, what a shame?  Living in southeast Florida, I have seen boarded up bungalows directly across from the intra-coastal waterway with no obstructing views.  I have often thought it is a waste to let such a beautiful piece of property become neglected.  Then as my mind starts to wander, I think what would happen if I just moved in?  Would anyone really notice and if so would they really care?  I mean, I have gorgeous taste and I could fix up that house to be an absolute gem.  They should give it to me for free just to revive the neighborhood.  Of course, then my conscience swoops in to remind me that would be stealing.  Or is it?
With the crash of the housing market since 2007, there is a new epidemic that is surfacing.  Across the United States, squatters are emerging to claim ownership of vacant homes.  Is this legal?  The answer is no. A squatter that claims a vacant property is considered a trespasser. If caught trespassing, the squatter can be prosecuted for breaking and entering.  However, there is a loophole commonly referred to as the adverse possession laws.  The adverse possession laws make it legal for a squatter, known as an adverse possessor, to take over ownership of the property.  If the squatter can prove without a doubt adverse possession over a property, then the squatter can claim ownership without paying.
How does a squatter prove ownership?
In every state, the adverse possession laws differ.  Some states do not even have adverse possession laws and squatters have zero rights toward ownership of property.  Even though the adverse possession laws differ slightly between states, here are four common laws that seem to be enforced in most states.
1.)  Maintain exclusion of property – in order for the adverse possessor to claim property, the possessor must first demonstrate open exclusion of property, which means sole proprietary use of the property.
2.)  Make improvements to property – the adverse possessor needs to prove that he or she was openly using the property for the whole world to see.  One way possessors have demonstrated this is by making improvements to the existing property such as removing boarded windows, mowing the lawn, and planting flowers and gardens.  Many times neighbors will turn a blind eye to adverse possessors who are maintaining the home.  In their mind, a well-cared for home will increase their own property value and keep drug users from occupying the home.
3.)  Pay bills and taxes on property – the adverse possessor needs to demonstrate that they paid utility bills on property or in some states need to show proof of paying taxes on property.
4.)  Remain in the home for the time period deemed necessary by law – in each state the law requires the adverse possessor to show proof of living on the property for a certain amount of time.  In Texas, the time limit is only three years, whereas in New York it is ten years.
Squatting is becoming increasing more common place, especially with today's surplus of homes.  Squatting is seen as trespassing.  Yet, if the squatter is clever enough to beat the system, then the squatter could become an adverse possessor.  It is a high risk game.  A game, I personally would not play.  However if you are a gambling type, I know of a water view bungalow that is just waiting to be claimed.
Resources: http://www.beyondchron.org/news/index.php?itemid=8926
http://wiki.answers.com/Q/Do_squatters_have_rights_in_the_United_States
http://blog.credit.com/2011/07/squatters-unite-mcmansion-squatter-becomes-part-of-national-movement-2/