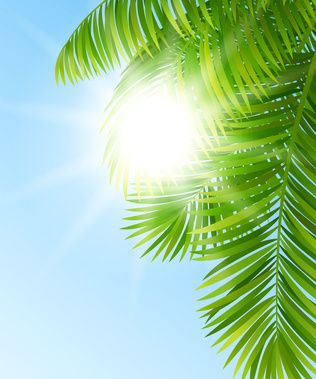 Melbourne, Florida is definitely a tourist attraction.  For anyone who lives in the cold and frozen northern section of the US, the beautiful sunny beaches alone are worth the trip.  But as beautiful as they may be, the beaches may not necessarily hold the attention of member of the family for every day that you're here.  So – for those days that you may want to do something just a little different from the surf and sand, here are a few suggestions.
For the animal lover:  Hop on by the zoo.  The Brevard zoo has more than 120 different animal exhibits.  You can feed some of the animals and can also ride the train or take a paddleboat or kayak ride.  If you get to the rhino exhibit at the right time and provided the rhinos cooperate, you can actually get up and close and personal to a real rhino!
For the adventurer: Treetop Trek is the way to go.  They have multiple zip line courses going over wetlands and alligators where you can zip from tree top to tree top.  They also have obstacles courses, bridges and tightropes and cater to all ages and inclinations, including the younger children and those who wish to stay closer to the ground! 
Extra note:  You can purchase a zip and zoo value ticket at a discounted price, which provides admission to both Treetop Trek and the Brevard zoo and can be used over a two day span.
For the culturally inclined: Check out the Maxwell C. King Center for the Performing Arts, which is operated as a non-profit subsidiary of Eastern Florida State College.  In 1990, the King Center officially became a Florida state cultural institution.  The King center has a gleeful mixture of different types of performing art shows, including operas, jazz, dance, rock, lecture, comedy and more. 
For the sports lover:  The Space Coast Stadium, official home to the minor league baseball team Brevard County Manatees is the place to go.  Since 2005, the MLB team Washington Nationals have also used the Space Coast Stadium as its spring training home.  Tickets are available for a day of fun-filled day of baseball. 
For anyone who loves the beach:  If you want to be part of something that literally takes your breath away, head to the Sea Turtle Preservation Society. Learn more about these turtles and their unique egg-laying and nesting process.  During certain months, you may be able to take part in a sea turtle walk or nesting watch where you head to the beach and see this unique experience with your own eyes.  But – remember – no touching and no interfering!