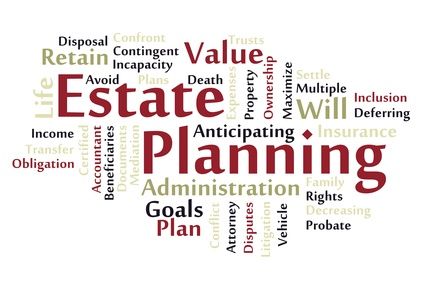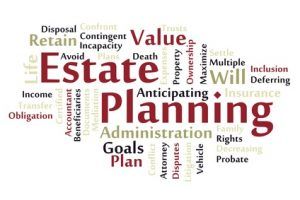 When making arrangements for your passing, the discussion, although necessary, is never really an easy adjustment to make or accept. Nonetheless, everyone, at some point in time, needs to have the discussion and do the paperwork. Here are six facts about estate planning that will make the process a bit less daunting.
Trusts aren't just for the rich – Trusts are important for many people, not just the extremely wealthy. A trust is simply a legal mechanism that allows you to put conditions on how and when your assets will be distributed. With that being said, it doesn't really matter what your financial status may be, because everyone has personal desires with respect to their assets, monies and final wishes.
Know what you have – Knowing what you have, meaning your list of assets, enables you to better answer these questions: To whom do you want your assets to go? Who do you want handling your financial affairs and/or medical decisions if you are incapacitated? When assessing your assets, be sure to include investments, retirement savings, real estate or business interests, and life insurance policies.
Get all of your paperwork together in one location – It is also necessary to locate and gather all paperwork including titles, deeds, stock certificates, and life insurance policies, so the estate attorney has all the necessary documents. It's valuable for you to have all these documents filed in one place so they are accessible when you need them.
Discuss your plans with your spouse, heirs and family – Inheritance is a loaded issue, and discussing it up front can prevent needless disputes or confusion over your estate plan when the need arises to put it in motion. And, while you can leave an unlimited amount of assets to your spouse tax-free and the estate tax exemption is now over five million dollars, it may not be the best strategy due to liability issues or remarriage. This why it is important to plan ahead.
Your Estate Plan has many components to it – These include a will, power of attorney, and a living will or health care proxy/medical power of attorney. A trust can also be a part of that estate plan. When it comes to creating your estate plan, it is important to keep both federal and state laws governing estates in mind.
Appoint someone who can make decisions for you should you become unable to do so – You should appoint the person that is most trustworthy. The person should have some financial management skills if they are making financial decisions for you and should not have any significant financial problems of their own since a person appointed under a power of attorney will have unsupervised access to your funds. The person appointed to make medical decisions for you should be willing to carry out your wishes regarding your end of life decisions.