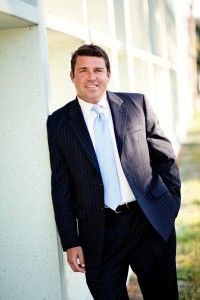 By Mark Warzecha
I recently read an article in Rolling Stone with the title, "Jay-Z and Beyoncé lose bid to trademark Blue Ivy." I thought this was interesting so I researched the US PTO. Contrary to the title of the article, Jay-Z and Beyoncé did not lose their bid trademark "Blue Ivy Carter."   Actually, their application was approved by the USPTO and will most likely be entitled to registration in about two months. How could the title of an article in Rolling Stone magazine be so wrong? I will try to explain below.
A trademark is a word, symbol, or combination thereof used to designate the source of goods or services. When someone files a trademark application, it is not filed in every single possible category of goods or services. There are approximately 45 classes of goods or services at the USPTO and within each class there are dozens of subcategories of goods and services. There are literally hundreds and hundreds of possible categories one could obtain protection in. It would get pretty expensive even if you tried.  The USPTO charges you $275 for each class of goods or services you apply in.  Nobody is granted a monopoly over a word or symbol to the exclusion of the rest of the country for every single type of good or service.  If that were the case, every time a trademark registration were issued, the word would be removed from the English language for fear of being sued for infringement.
For instance, Beyonce and Jay-Z filed to protect the name Blue Ivy Carter in 14 separate and distinct categories of goods and services, ranging from baby strollers to fragrances to entertainment services, in the nature of live musical performances.  Therefore, for the headline of Rolling Stone to be correct, there must have been someone who had either been using Blue Ivy in commerce or had previously applied for or obtained a registration in the same or similar categories of goods and services as Beyonce and Jay-Z had applied in. I found this very hard to believe.  Probably because it wasn't true.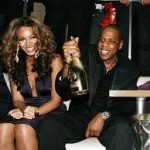 Blue Ivy was born on January 7, 2012.  Beyonce and Jay-Z filed their trademark application on January 26, 2012.  Their application was based upon an intent to use as opposed to actual use.  (More on that distinction in a future post).  On February 8, 2012, Veronica Alexandra, the woman quoted in the Rolling Stone article, filed her application.  The applications had two classes of services in common.  However, the description of the services were so different, Alexandra's application was not delayed and was registered on October 16, 2012, only 8 months after filing.
By the quotes made by Alexandra in the Rolling Stone article, it appears someone told her she was at odds with Beyonce and Jay-Z's application.  For example, Alexandra stated, "There's no way by way of being a celebrity they should have entitlement [to the name].  Shame on them."  However, the USPTO did not even raise Beyonce and Jay-Z's prior filed application as an objection to Alexandra's.  Nor did Beyonce and Jay-Z object to Alexandra's pending application.   Leaves me wondering, Shame on them for what?
What does all of this mean?  File your trademark application as soon as you can in as many categories as you can and don't always believe a headline, even one republished on CNN from Rolling Stone magazine.