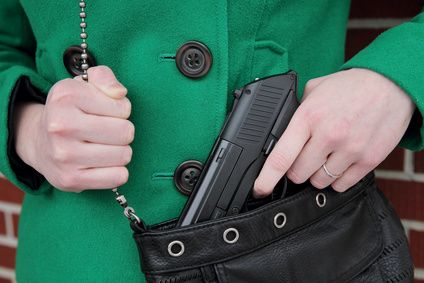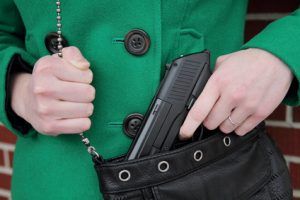 Guns; this is certainly one hot topic these days.  The 2nd amendment of the U.S. Constitution guarantees the right to own and bear arms to citizens of the United States.  This amendment to the Constitution was added in 1791.  There is an argument over the fact that over 200 years ago this amendment made more sense than it does today.  Weapons were simpler and law enforcement wasn't as accessible as it is today.  No matter what the original intent was, the amendment lives on.
In Florida, as well as the rest of the United States, you must be licensed to carry a concealed weapon.  Someone looking for a concealed weapon license needs to go through several steps to obtain one.  First of all, someone who wants to carry or own a weapon is required to know how to handle it.  A gun safety course is required and proof of that course needs to be submitted with the concealed carry application.  Of course, identification is required.  And fingerprints will be taken to ensure the applicant is not on any criminal databases.  At this point, a background investigation will be conducted within your local police department to ensure the person applying meets all standards. 
Florida does have a list of situations that would prohibit someone from being granted a concealed weapon license.  These situations consist of:
 Being physically unable to safely operate a firearm.
A felony conviction
Any conviction of a misdemeanor involving a violent act in the past 3 years.
A record of alcohol or drug abuse.
A conviction of a violation of controlled substance laws.
2 or more DUI convictions in the past 3 years
Having been committed to a mental hospital or being deemed mentally unstable.
Being a fugitive from justice
Renouncing the U.S.
Having a domestic violence injunction currently in place.
The process for obtaining a concealed weapon license is not a quick one, nor should it be.  Law enforcement does its best to filter out those who should be prohibited from being granted this license.  This law only affects those who follow it.  It will never stop those who want to gain access illegally to weapons and use them for criminal behavior.  Any person who has weapons in their home or on their person should always use extreme precaution ensuring they don't fall into the hands of someone else.