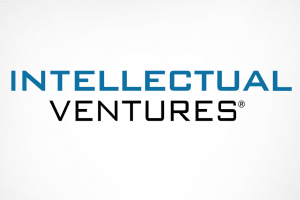 Since its foundation in 2000 by Microsoft veterans Edward Jung and Nathan Myhrvold, Intellectual Ventures has managed to raise $6 billion in investments and acquire 70,000 intellectual assets. Some of their investors included technical giants Intel, Nokia, Adobe, Microsoft, Google, Sap, Sony, Apple, Yahoo, eBay American Express, NVIDIA, and investment companies Stanford, Mayo Clinic, the Hewlett Foundation and Charles River Ventures. While some people will tell you that there is no other company as bad as Intellectual Ventures, some claim that IV is the best thing that could have happened.
To understand the contradictory statement one must understand how IV conducts its business. Intellectual Ventures specializes in collecting patents; either through outright purchase or through "research" in their lab located around the Seattle area. To elaborate further on their research, IV has hired prominent scientists who imagine possible and probable inventions of the future and file the descriptions of those inventions with the US Patent Office. Now people who want to use their patents, which are kept secret, may pay fees and get access to use them and those who don't pay the fees will have to face the consequences, in the form of lawsuit.
However, everything is not as it seems for Intellectual Ventures any longer, as various mistrials and lost lawsuits over patents coupled with investor pull outs seems to have left a dent in their profits. To top it all, the recent ruling by the Supreme Court in the Alice v. CLS has just left many of their patents completely worthless.
Now, Intellectual Ventures is laying off 140 of its 700 employees, according to an IV spokesperson they – "are making operational changes that are consistent with this reduction and will enable us to maintain and expand our leadership in the market for invention," and "our assets, both people and intellectual property are among the best in the industry."
According to Bloomberg, Edward Jung one of the founders has said that their business is not in trouble at all, and insisted that the layoffs are a part of their growth process, apparently they had needed these many people to perfect the idea of acquiring ideas in bulk, sort through patents and acquire them in a covert manner, inventing related ideas and do all the necessary paperwork. In his own words "We have more data than anybody and have analyzed it over the years"; he also added that "our analysis has allowed us to save a lot of needless paperwork and become more efficient. We don't need as many people to sift through and sort information now."