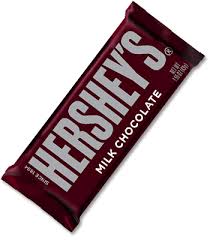 In the food industry, intellectual property is extremely important because your brand and its appearance is what sells your product. You never want to "look" like your competition. Trademarks, symbols, mascots, even fonts and colors and packaging materials — all these and more fall under category of law called intellectual property.
Here are three interesting and quite funny intellectual property lawsuits.
Hershey vs. Pot Dispensaries
When Washington State and Colorado legalized the sale of marijuana, it created an entirely new industry. And as is often true of newcomers, the rookies seemed to not know the rules by which to play.
In June, Hershey began filing lawsuits alleging that pot dispensaries were selling marijuana-filled knockoffs of the chocolate company's well-known brands. At issue were products like "Reefers Peanut Butter Cups," which apparently resemble Reese's Peanut Butter Cups. Apparently, Hershey did not see the humor in this, even though it has been said that imitation is the best form of flattery.
Aunt Jemima 
Although the lawsuit is new, the brand icon in question in the case is more than a century old.
A descendant of a woman named Anna Short Harrington has sued Quaker Oats and its parent company PepsiCo for $2 billion, arguing that Harrington was not adequately compensated for the use of her likeness on packages of Aunt Jemima brand pancake mixes and syrups.
No one disputes that Harrington was Aunt Jemima. The problem is that she wasn't the only one, nor the first. Rather, about a half century after the character first appeared, Quaker hired Harrington to act as a spokesperson, so you might be thinking this should be no problem as she was hired for this job. However, the legal issues have to do with whether or not Harrington was an employee of Quaker during the time, or some sort of independent contractor.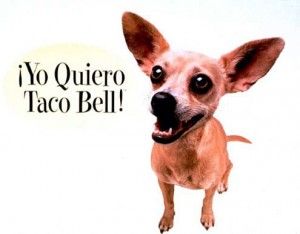 Taco Bell and the Chihuahua
Remember the cute Chihuahua that Taco Bell used back in 1997 for its advertising? The Chihuahua would shout, in a heavy accent, "¡Yo quiero Taco Bell!"  Everyone loved it.
Well, apparently, this great idea came from two Michigan men who filed a lawsuit alleging that they had pitched the Chihuahua idea to Taco Bell prior to the start of the campaign. Taco Bell, they claimed, liked the idea, took it, but then hired the TBWA ad agency to execute it.
Of course, Taco Bell was found guilty and were forced to award the men $30.1 million. Taco Bell then sued TBWA, stating that the agency should have to pay the guys in Michigan because the agency should have known about the earlier pitch (I don't think they're mind readers), and Taco Bell's contract with TBWA protected the restaurant chain from legal action. A court disagreed, and left Taco Bell had to pay up.
Note: Do you have a patent, trademark, or copyright that needs to be protected? Call Widerman & Malek at 877-868-7239 – thank you