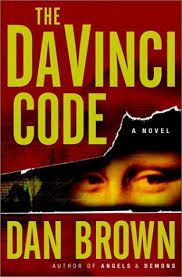 Legal disputes over intellectual property can get pretty dicey; particularly when one of the parties has made boatloads of money with the product in question. Take The Da Vinci Code case for instance, officially known as Baigent & Leigh v Random House Group Ltd.
In 2003, bestselling author Dan Brown penned The Da Vinci Code. It became a wildly popular novel worldwide. Previously, however, a few other authors wrote a non-fiction work, The Holy Blood and The Holy Grail (also known as Holy Blood, Holy Grail) in 1982. Michael Baigent and his co-writer, Richard Leigh, (another co-writer Lincoln chose not to be included) filed a lawsuit against the publishing company Random House Group. The two men stated that copyright infringement had taken place with Brown's book. But here is the real plot twist. Random House Group published both of the works at the center of the claim.
No spoilers here! If you haven't read The Da Vinci Code yet or seen the subsequent film of the same name, you have probably been living under a rock. Just kidding; but seriously, you'll only read the bare facts of the case here. Brown readily admitted that he had used the claimants' non-fiction work as historical research for his novel. There is even a transparent reference to The Holy Blood and the Holy Grail in Brown's book. Furthermore, one of his characters was named, Sir Leigh Teabing, which is derived from one the claimants' names. Instead of being humbly flattered, Baigent and Leigh dug their heels in.
The court case was a lengthy one. It received a lot of international press coverage. Naturally, sales of both books soared. Hmmm, sounds like a win-win for everyone involved. Few people even knew about The Holy Blood and the Holy Grail before the lawsuit. Baigent and Leigh did not claim that Brown had copied the text of their work. Instead, their claim was that "non-literal" copying had occurred. They alleged that Brown wrote his story in the same manner as their book. The authors eventually lost their copyright infringement case. The judge's ruling found that although Brown used much of the claimants' research for The Da Vinci Code, he was not guilty of copyright infringement. He said that the historical facts in the 1982 work had no copyright protection. A failed appeal by Baigent and Leigh resulted in legal fees of 3 million pounds.
Isn't there a quote about no two people read the same book?